Wigglesworth Devotional for September 8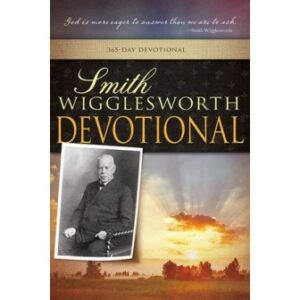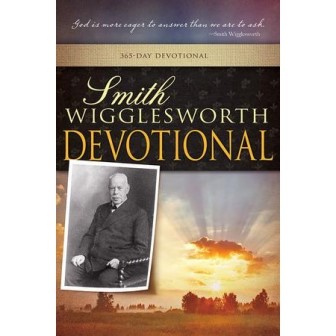 September 8
Paul's Conversion and Baptism
Part Three
He received his sight at once; and he arose and was baptized.
—Acts 9:18
Scripture reading: Acts 9:1-9
Ananias went down to the house on Straight Street, and he laid his hands on the one who had before been a blasphemer and a persecutor. He said to him, "Brother Saul, the Lord Jesus, who appeared to you on the road as you came, has sent me that you may receive your sight and be filled with the Holy Spirit" (Acts 9:17). He recognized him as a brother whose soul had already been saved and who had come into relationship with the Father and with all the family of God, but there was something necessary beyond this. Yes, the Lord had not forgotten his physical condition, and there was healing for him. But there was something beyond this. It was the filling with the Holy Spirit.
Oh, it always seems to me that the Gospel is robbed of its divine glory when we overlook this marvelous truth of the baptism of the Holy Spirit. To be saved is wonderful; to be a new creature, to have passed from death to life, to have the witness of the Spirit that you are born of God — all this is unspeakably precious. But whereas we have the well of salvation bubbling up inside us, we need to go on to a place where from within us will flow "rivers of living water" (John 7:38). The Lord Jesus showed us very plainly that, if we believe in Him, from within us will flow these "rivers of living water." And this He spoke by the Spirit. The Lord wants us to be filled with the Spirit, to have the manifestation of the presence of His Spirit, the manifestation that is indeed given "for the profit of all" (1 Cor. 12:7).
Thought for today: The Lord wants us to be His mouthpieces and to speak as the very oracles of God.
Excerpted from Smith Wigglesworth Devotional by Smith Wigglesworth, © 1999 by Whitaker House. Published by Whitaker House, New Kensington, PA. Used with permission. All rights reserved. www.whitakerhouse.com.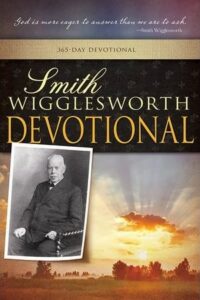 Smith Wigglesworth Devotional: 365 Day Devotional
By Whitaker House
Smith Wigglesworth was a man who took God at his word, and God used his faith as a model for others. Explore these daily truths from Scripture and the writings of the Apostle of Faith, and you'll quench your spiritual thirst, conquer defeating fears, be an effective soul winner, and see impossibilities turn into realities. 558 pages.
More Daily Devotions for September 8
Streams in the Desert by Mrs. Charles E. Cowman
Morning & Evening by Charles Spurgeon