Kindle Unlimited for Daily Devotions Readers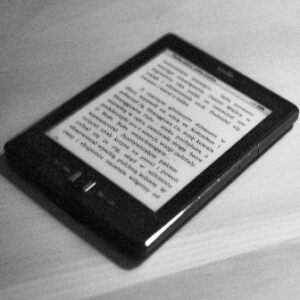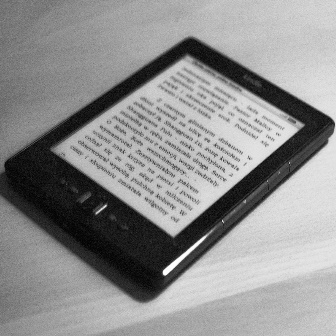 Kindle Unlimited is a subscription service that has been compared to Netflix for books. You get access to over two million books (according to Amazon) as well as audio books and magazines. You don't actually own the books – you borrow them similar to the way you check out books at a library, except that there is no due date to return them. The current cost is $9.99 per month, and you get a 30-day free trial.
You don't have to own a Kindle eReader to use this program. The Kindle App is available for almost any phone or tablet, or you can use the Kindle Cloud Reader on your computer. I used to own a Kindle device when they first came out, but now I use an Amazon Fire tablet that incorporates the Kindle App.
How Kindle Unlimited Works

Using Kindle Unlimited is pretty much the same as reading any other Kindle book that you have purchased. When you find the title you want, just click on the yellow Read for Free button on the right-hand side of the screen where you normally would buy products (of course, you could still buy it if you really wanted to own it). The title is then added to your digital content, and then you can download it to whatever device you wish to use.
Many of the Kindle Unlimited titles also include the audiobook along with the eBook. If the yellow button says "Read and Listen for Free," you will see a headphone icon in the upper right corner of the cover when you download it to your device. Plug in some headphones, or even better use your Bluetooth headphones, and you are all set.
You can download up to ten titles at any one time. If you want another title, just return one of them (an easy process). Even if you return a title, Kindle saves any notes or highlights you made in the book should you decide to borrow it again later.
Up to three magazine subscriptions are also included in the Kindle Unlimited program. Those change from time to time, but as I am writing this, I see about 80 magazines offered. Check out the Kindle Unlimited Magazine Newsstand here.
Advantages of Kindle Unlimited
Hundreds of thousands of titles available (Amazon says over 2 million) means there will be something of interest to any reader. If you choose a book and find out you don't like it, there is no commitment and no purchase cost. Just return it and try something else.
Try before you buy. You can borrow a book with Kindle Unlimited and check it out before you decide to permanently add it to your Kindle collection. After you purchase it, you will keep the book even if you decide to cancel Kindle Unlimited. The purchased book does not count toward your maximum of 10 borrowed titles.
Actually owning a Kindle device is not required. You can use the free Kindle App on any iOS or Android phone or tablet, and you can read online from a computer using the Kindle Cloud Reader.
Audio books are included using the free Audible app. You can easily listen as you drive using your phone or tablet and connecting to your car via Bluetooth or audio cable.
Access to up to three magazine subscriptions are included with Kindle Unlimited.
You can cancel your Kindle Unlimited plan at any time with no penalty.
Drawbacks to Kindle Unlimited
Not all books with Kindle editions are included with Kindle Unlimited. In fact, some major publishers to not include their titles in this plan. Books in the Kindle store that are available will have the Kindle Unlimited logo.
Many of the two million titles are self-published. The information and ideas may be worthwhile, but the writing style, grammar, and presentation may not be top quality due to a lack of professional editing.
At $9.99/month, you need to be an avid reader to make this worthwhile. If you are reading or listening to less than $10 in Kindle books each month, you are better off purchasing them outright.
Some Considerations for Daily Devotions Readers
The three devotionals currently published on this site are not part of the Kindle Unlimited program, though they are available on Kindle. Here are direct links to them from Amazon, and I am using the Amazon image ads so that you can see the current price (which might fluctuate). These editions were the lowest price at the time of posting.
While you cannot read the Smith Wigglesworth Devotional as part of the Kindle Unlimited plan, Dr. Michael Yeager has published a lot of Wigglesworth's writings and sermons in his books that are part of Kindle Unlimited.
Recommended Products
If you are considering Kindle Unlimited, or just want to enhance your Kindle library, here are a few recommendations – some of them are free!
Kindle Paperwhite (8 GB) with 3-months Free Kindle Unlimited
Kindle –  Built-in Front Light with 3-months Free Kindle Unlimited
Fire HD 10 tablet, 10.1″ screen 1080p Full HD, 32 GB
Fire HD 8 tablet, 8″ HD display, 32 GB
Fire HD 7 tablet, 7″ display, 32 GB