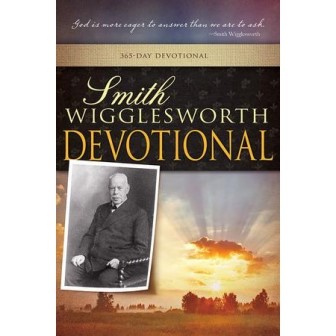 December 2
Mediums Hindered
He who is in you is greater than he who is in the world.
—1 John 4:4
Scripture reading: John 6:47-58
One day I met a friend of mine in the street, and I said, "Fred, where are you going?"
"I am going —. Oh, I don't feel I ought to tell you," he said. "It is a secret between me and the Lord."
"Now, we have prayed together, we have had nights of communication, we have been living together in the Spirit," I said. "Surely there is no secret that could be hidden between you and me."
"I will tell you," he said. "I am going to a spiritualism meeting."
"Don't you think it is dangerous? I don't think it is wise for believers to go to these places," I said.
"I am led to go to test it according to Scripture," he replied. "They are having some special mediums from London."
He meant that they were having some people from London who were more filled with the Devil than the Spiritualists we had in our city of Bradford. They were special devils.
"I am going," he continued, "and I am going with the clear knowledge that I am under the blood of Jesus."
"Tell me the results, will you?"
"Yes, I will."
Now, beloved, I advise none of you to go to these places.
My friend went and sat down in the midst of the séance meeting, and the medium began to take control. The lights went low; everything was in a dismal state. My friend did not speak, but just kept himself under the blood, whispering the preciousness of the blood of Jesus. These more possessed devils were on the platform. They tried every possible thing they could to get under control for more than an hour, and then the lights went up. The leader said, "We can do nothing tonight; there is somebody here who believes in the blood of Christ."
Hallelujah! Do you all believe in the blood, beloved?
Thought for today: Have biblical proof for everything you have, and then you will be in a place where no one can move you.
Excerpted from Smith Wigglesworth Devotional by Smith Wigglesworth, © 1999 by Whitaker House. Published by Whitaker House, New Kensington, PA. Used with permission. All rights reserved. www.whitakerhouse.com.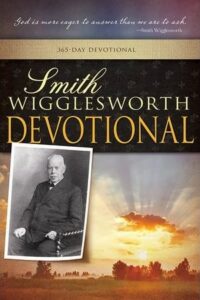 Smith Wigglesworth Devotional: 365 Day Devotional
By Whitaker House
Smith Wigglesworth was a man who took God at his word, and God used his faith as a model for others. Explore these daily truths from Scripture and the writings of the Apostle of Faith, and you'll quench your spiritual thirst, conquer defeating fears, be an effective soul winner, and see impossibilities turn into realities. 558 pages.
More Daily Devotions for December 2
Streams in the Desert by Mrs. Charles E. Cowman
Morning & Evening by Charles Spurgeon
---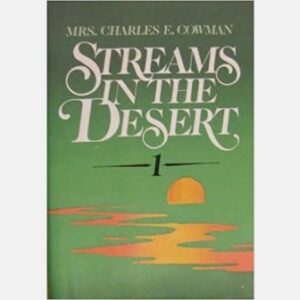 Buy This Book
From Amazon
From ChristianBook
---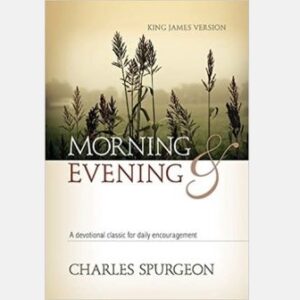 Buy This Book
From Amazon
From ChristianBook