Wigglesworth Devotional for September 5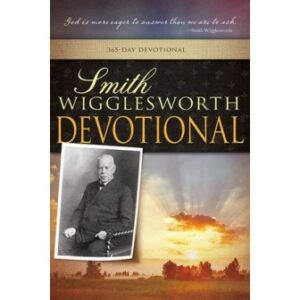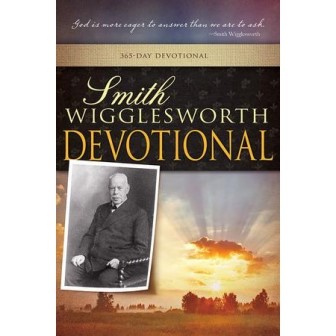 September 5
Three Witnesses to the Baptism
And now why are you waiting? Arise and be baptized, and wash away your sins, calling on the name of the Lord.
—Acts 22:16
Scripture reading: Galatians 3:1-14
I want to take you to the Scriptures to prove my position that tongues are the evidence of the baptism in the Holy Spirit. Businessmen know that in cases of law where there are two clear witnesses, they could win a case before any judge. On the clear evidence of two witnesses, any judge will give a verdict. What has God given us? He has given us three clear witnesses on the baptism in the Holy Spirit — more than are necessary in law courts.
The first is in Acts 2:4, on the Day of Pentecost: "They were all filled with the Holy Spirit and began to speak with other tongues, as the Spirit gave them utterance."
Here we have the original pattern. And God gave to Peter an eternal word that couples this experience with the promise that came before it: "This is what was spoken by the prophet Joel" (v.16). God wants you to have this — nothing less than this. He wants you to receive the baptism in the Holy Spirit according to this original Pentecostal pattern.
In Acts 10, we have another witness. Cornelius had had a vision of a holy angel and had sent for Peter. When Peter arrived and proclaimed the Gospel message, the Holy Spirit fell on all those who heard his words.
And those of the circumcision who believed were astonished, as many as came with Peter, because the gift of the Holy Spirit had been poured out on the Gentiles also. (Acts 10:45)
What convinced these prejudiced Jews that the Holy Spirit had come? "For they heard them speak with tongues and magnify God" (v. 46). There was no other way for them to know. This evidence could not be contradicted. It is the biblical evidence.
If some people were to have an angel come and talk to them as Cornelius did, they would say that they knew they were baptized. Do not be fooled by anything.
We have heard two witnesses. Now let us look at Acts 19:6, which records Paul ministering to certain disciples in Ephesus: "And when Paul had laid hands on them, the Holy Spirit came upon them, and they spoke with tongues and prophesied."
These Ephesians received the identical biblical evidence that the apostles had received at the beginning, and they prophesied in addition. Three times the Scriptures show us this evidence of the baptism in the Spirit. I do not glorify tongues. No, by God's grace, I glorify the Giver of tongues. And above all, I glorify Him whom the Holy Spirit has come to reveal to us, the Lord Jesus Christ. It is He who sends the Holy Spirit, and I glorify Him because He makes no distinction between us and those who believed at the beginning.
But what are tongues for? Look at the second verse of 1 Corinthians 14, and you will see a very blessed truth: "For he who speaks in a tongue does not speak to men but to God, for no one understands him; however, in the spirit he speaks mysteries." Oh, hallelujah! Have you been there, beloved? I tell you, God wants to take you there. The passage goes on to say, "He who speaks in a tongue edifies himself" (v. 4).
Enter into the promises of God. It is your inheritance. I pray that you may be so filled with Him that it will not be possible for you to move without a revival of some kind resulting.
Thought for today: Be sure that what you receive is according to the Word of God.
Excerpted from Smith Wigglesworth Devotional by Smith Wigglesworth, © 1999 by Whitaker House. Published by Whitaker House, New Kensington, PA. Used with permission. All rights reserved. www.whitakerhouse.com.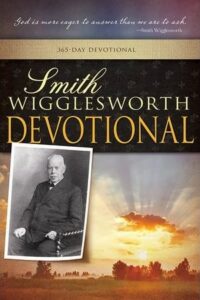 Smith Wigglesworth Devotional: 365 Day Devotional
By Whitaker House
Smith Wigglesworth was a man who took God at his word, and God used his faith as a model for others. Explore these daily truths from Scripture and the writings of the Apostle of Faith, and you'll quench your spiritual thirst, conquer defeating fears, be an effective soul winner, and see impossibilities turn into realities. 558 pages.
More Daily Devotions for September 5
Streams in the Desert by Mrs. Charles E. Cowman
Morning & Evening by Charles Spurgeon