Wigglesworth Devotional for September 23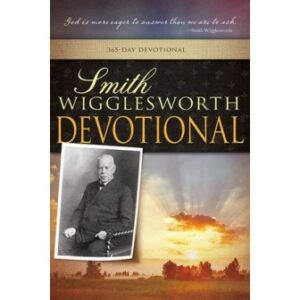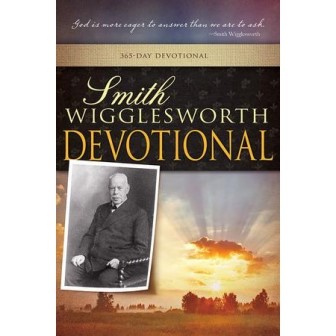 September 23
Alive to God
Now if we died with Christ, we believe that we shall also live with Him.
—Romans 6:8
Scripture reading: Romans 6
The apostle Paul could see that if he had any communion with flesh and blood, he couldn't go forward in the Lord. (See Galatians 1:15–17.) It was even necessary for Jesus' flesh and blood ties to be put in this context. Jesus said,
"Who is My mother and who are My brothers?" And He stretched out His hand toward His disciples and said, "Here are My mother and My brothers! For whoever does the will of My Father in heaven is My brother and sister and mother."
(Matt. 12:48–50)
Flesh and blood were nothing to Jesus. God brought Him into the world as a seed of life. To Him, that obedient believer was His mother, that servant of God was His brother, that follower of Christ was His sister. But this is a higher ideal; this takes spiritual knowledge.
Let us look at another example of dying to self taken from Jesus' life. In the Garden of Gethsemane, Jesus faced His suffering from two different standpoints. His human nature instantly cried out, "If it is possible, let this cup pass from Me" (Matt. 26:39). The next moment, he was saying, with His divine nature, "Nevertheless, not as I will, but as You will" (v. 39). He also said, "But for this purpose I came to this hour" (John 12:27). His human nature had no more choices left. He was off to face the cross.
When God the Holy Spirit brings us to see these truths, we will deny ourselves for the sake of the Cross. We will deny ourselves of anything that would cause our brother to stumble. We will die to all fleshly indulgences, lest we should miss the great swallowing up by life (2 Cor. 5:4). We will not even mention or ever pay attention to anything along natural lines.
If we will allow God to govern us, He will lift us up into a higher state of grace than we have ever been in before. If believers could take hold of this spiritual power, they could withstand any ridicule that comes their way. When are we distracted and disturbed? When we don't reach the ideals in the Spirit. When we reach the ideals in the Spirit, what does it matter?
One reason for the trouble in churches today is people's murmuring over the conditions they are in. The Bible teaches us not to murmur (John 6:43). If you reach that standard, you will never murmur anymore. God will be purifying you all the time and lifting you higher, and you will know you are not of this world (John 15:19).
If you want to stay in the world, you cannot go on with God. If you are not of this world, your position in this life will have little effect on you. Yet you will know that everything will work for your good (Rom. 8:28) if you climb the ladder of faith with God. God will keep the world in perfect order and give you success in the end.
But God cannot work for you; you are so involved in the world that He cannot get your attention. How can someone get into this divine order when he is torn between two things: God and the world? He cannot let himself go and let God take him.
I maintain that, by the grace of God, we are so rich, we are so abounding, we have such a treasure-house, we have such a storehouse of God, we have such an unlimited faith to share in all that God has, for it is ours. We are the cream of the earth; we are the "precious fruit of the earth" (James 5:7). God has told us that all things will work together for our good (Rom. 8:28). God has said that we will be the "children of the Highest" (Luke 6:35 KJV) and that we will be the "salt of the earth" (Matt. 5:13). God has declared all this in His Word.
How am I to have all the treasures of heaven and all the treasures of God? Not by getting my eyes on the things that are seen, for they will fade away. I must get my eyes on the things that are not seen, for they will remain as long as God reigns.
But now a change is taking place. I read in the Scriptures:
"That you may be married to another; to Him who was raised from the dead, that we should bear fruit to God" (Rom. 7:4).
You are joined to Another; you belong to Another. God has changed you. Is it a living fact? If it is only words, it will end there. But if it is a spiritual fact, and you reign in it, you will say, "Thank God, I never knew I was so rich!"
Thought for today: You will never reach God's blessings if you are holding on to the lower things of this world; they will keep you down.
Excerpted from Smith Wigglesworth Devotional by Smith Wigglesworth, © 1999 by Whitaker House. Published by Whitaker House, New Kensington, PA. Used with permission. All rights reserved. www.whitakerhouse.com.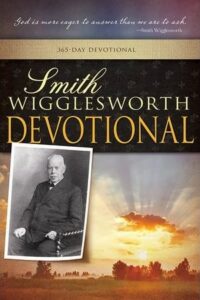 Smith Wigglesworth Devotional: 365 Day Devotional
By Whitaker House
Smith Wigglesworth was a man who took God at his word, and God used his faith as a model for others. Explore these daily truths from Scripture and the writings of the Apostle of Faith, and you'll quench your spiritual thirst, conquer defeating fears, be an effective soul winner, and see impossibilities turn into realities. 558 pages.
More Daily Devotions for September 23
Streams in the Desert by Mrs. Charles E. Cowman
Morning & Evening by Charles Spurgeon