Wigglesworth Devotional for September 18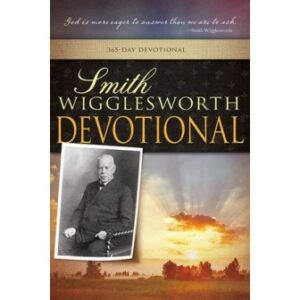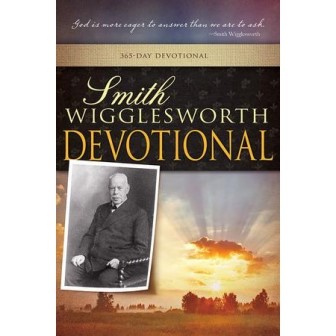 September 18
Allow God to Use You
But we have this treasure in earthen vessels, that the excellence of the power may be of God and not of us.
—2 Corinthians 4:7
Scripture reading: 2 Corinthians 4
One day, in England, a lady wrote to ask if I would come and help her. She said she was blind, having two blood clots behind her eyes. I had been in London recently, and I didn't feel I wanted to go. However, I sent a letter, not knowing who she was, saying that if she was willing to go into a room with me and shut the door and never come out until she had perfect sight, I would come. She sent word, "Oh, come!"
The moment I reached the house, they brought in this blind woman. After we shook hands, she made her way to a room, opened the door, allowed me to go in, and then came in and shut the door. "Now," she said, "we are with God."
Have you ever been there? It is a lovely place.
In an hour and a half, the power of God fell upon us. Rushing to the window, she exclaimed, "I can see! Oh, I can see! The blood is gone; I can see!" Sitting down in a chair, she asked, "Could I receive the Holy Spirit?"
"Yes," I replied, "if all is right with God."
"You don't know me," she continued, "but for ten years I have been fighting your position. I couldn't bear these tongues, but God settled it today. I want the baptism of the Holy Spirit."
After she had prayed and repented of what she had said about tongues, she was filled with the Holy Spirit and began speaking in tongues.
When you put your hands upon people to pray, you can tell when the Holy Spirit is present. And if you will only yield to the Holy Spirit and allow Him to move, my word, what will happen!
Thought for today: The Lord Jesus wants those who preach the Word to have the Word in evidence in their lives.
Excerpted from Smith Wigglesworth Devotional by Smith Wigglesworth, © 1999 by Whitaker House. Published by Whitaker House, New Kensington, PA. Used with permission. All rights reserved. www.whitakerhouse.com.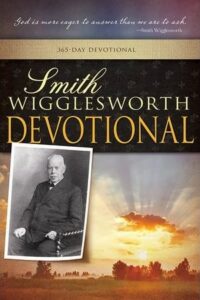 Smith Wigglesworth Devotional: 365 Day Devotional
By Whitaker House
Smith Wigglesworth was a man who took God at his word, and God used his faith as a model for others. Explore these daily truths from Scripture and the writings of the Apostle of Faith, and you'll quench your spiritual thirst, conquer defeating fears, be an effective soul winner, and see impossibilities turn into realities. 558 pages.
More Daily Devotions for September 18
Streams in the Desert by Mrs. Charles E. Cowman
Morning & Evening by Charles Spurgeon