Wigglesworth Devotional for September 17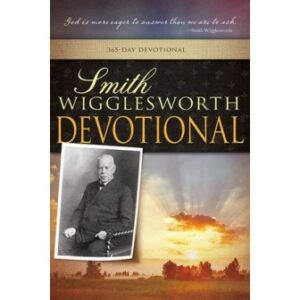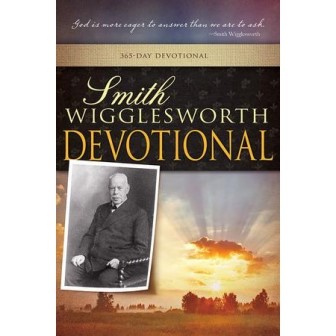 September 17
He Is Coming!
Therefore be patient, brethren, until the coming of the Lord. See how the farmer waits for the precious fruit of the earth, waiting patiently for it until it receives the early and latter rain. You also be patient. Establish your hearts, for the coming of the Lord is at hand.
—James 5:7-8
Scripture reading: James 5:1-12
What is the "precious fruit of the earth"? It is the church, the body of Christ. And God has no thought for other things. He causes the vegetation of the earth to grow and creates the glory of the flower. He gives attention to the beauty of flowers because He knows it will please us. But when speaking about the "precious fruit of the earth," our Lord has His mind upon you today.
If you desire the coming of the Lord, you must certainly advocate having every believer filled with the Holy Spirit. The Holy Spirit cannot come until the church is ready. And you say, "When will the church be ready?" If believers were in an attitude of yieldedness and were in unity with God and each other, God could send the breath right now to make the church ready in ten minutes, even less than that.
So we can clearly say that the coming of the Lord is near to us, but it will be even closer to us as we are ready to receive a fuller and greater manifestation. What will be the manifestation of the coming of the Lord? If we were ready, and if the power of God were stressing that truth today, we would be rushing up to one another, saying, "He is coming; I know He is coming." Every person around would be saying, "He is coming," and you would know it to be true.
This is the only hope of the future, and nothing except the Holy Spirit can prepare the hearts of the people for His coming. Praise God, He will come! He is coming!
Thought for today: The more a person is filled with the Holy Spirit, the more he will be ready to forecast the return of the Lord and send forth this glorious truth.
Excerpted from Smith Wigglesworth Devotional by Smith Wigglesworth, © 1999 by Whitaker House. Published by Whitaker House, New Kensington, PA. Used with permission. All rights reserved. www.whitakerhouse.com.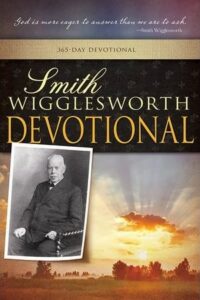 Smith Wigglesworth Devotional: 365 Day Devotional
By Whitaker House
Smith Wigglesworth was a man who took God at his word, and God used his faith as a model for others. Explore these daily truths from Scripture and the writings of the Apostle of Faith, and you'll quench your spiritual thirst, conquer defeating fears, be an effective soul winner, and see impossibilities turn into realities. 558 pages.
More Daily Devotions for September 17
Streams in the Desert by Mrs. Charles E. Cowman
Morning & Evening by Charles Spurgeon