Wigglesworth Devotional for September 14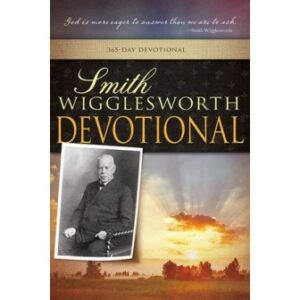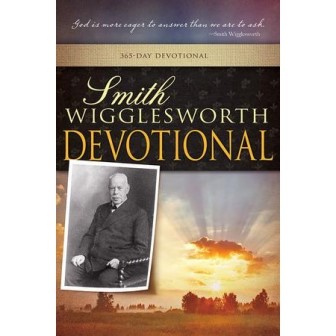 September 14
The Baptism Is Resurrection
That I may know Him and the power of His resurrection.
—Philippians 3:10
Scripture reading: Philippians 3
The power of the Holy Spirit creates new men and new women. The Holy Spirit takes away stony hearts and gives hearts of flesh (Ezek. 36:26-27). And when God gets His way like that, there is a tremendous shaking among the dry bones. (See Ezekiel 37:4-10.)
We must see that we are no good unless God takes charge of us. But when He has real control of us, our future takes on a new outlook. What a wonderful open door of opportunities for God to use us!
Beloved, we must seek this ideal by the Spirit. What should we do? We do not dare to do anything but go through and receive the baptism. Submit to the power of God. If you yield, other people are saved. You will die unless you have a power of resurrection, a touch for others. But if you live only for God, then other people will be raised out of death and all kinds of evil into a blessed life through the Spirit.
We must see that this baptism of the Spirit is greater than everything. You can say what you like, do as you like, but until you have the Holy Spirit, you won't know what the resurrection touch is. Resurrection is by the power of the Spirit. And remember, when I talk about resurrection, I am talking about one of the greatest things in the Scriptures. Resurrection is evidence that we have awakened with a new line of truth that cannot cease to be, but will always go on with a greater force and increasing power with God.
Remember that the baptism of the Holy Spirit is resurrection. If you can touch this ideal of God with its resurrection power, you will see that nothing earthly can remain; you will see that all disease will clear out. If you get filled with the Holy Spirit, all satanic forces that cause fits, all these lame legs, all these foot afflictions, all these kidney troubles, and all these nervous, fearful things will go. Resurrection is the word for it. Resurrection shakes away death and breathes life in you; it lets you know that you are quickened from the dead by the Spirit and that you are made like Jesus. Glory to God!
Oh, the word resurrection! I wish I could say it on the same level as the word Jesus. They very harmoniously go together.
Thought for today: Jesus is resurrection, and to know Jesus in this resurrection power is to see that you no longer have to be dead; you are alive unto God by the Spirit.
Excerpted from Smith Wigglesworth Devotional by Smith Wigglesworth, © 1999 by Whitaker House. Published by Whitaker House, New Kensington, PA. Used with permission. All rights reserved. www.whitakerhouse.com.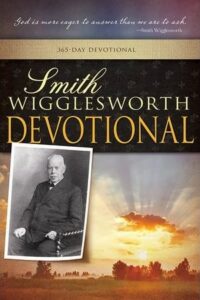 Smith Wigglesworth Devotional: 365 Day Devotional
By Whitaker House
Smith Wigglesworth was a man who took God at his word, and God used his faith as a model for others. Explore these daily truths from Scripture and the writings of the Apostle of Faith, and you'll quench your spiritual thirst, conquer defeating fears, be an effective soul winner, and see impossibilities turn into realities. 558 pages.
More Daily Devotions for September 14
Streams in the Desert by Mrs. Charles E. Cowman
Morning & Evening by Charles Spurgeon