Wigglesworth Devotional for September 11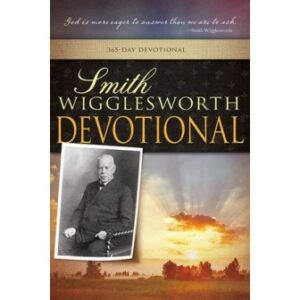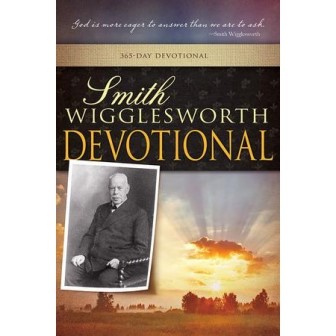 September 11
Receiving the Baptism
You shall receive power when the Holy Spirit has come upon you.
—Acts 1:8
Scripture reading: Acts 1:1-11
I believe God wants us to know more about the baptism of the Holy Spirit. And I believe that God wants us to know the truth in such a way that we may all have a clear understanding of what He means when He desires all His people to receive the Holy Spirit.
Jesus, our Mediator and Advocate, was filled with the Holy Spirit. He commanded His followers concerning these days we are in and gave instructions about the time through the Holy Spirit. I can see that if we are going to accomplish anything, we are going to accomplish it because we are under the power of the Holy Spirit.
During my lifetime, I have seen lots of satanic forces, Spiritualists, and all other "ists." I tell you that there is a power that is satanic, and there is a power that is the Holy Spirit. I remember that after we received the Holy Spirit and when people were speaking in tongues as the Spirit gave utterance — we don't know the Holy Spirit in any other way — the Spiritualists heard about it and came to the meeting in good time to fill two rows of seats.
When the power of God fell upon us, these imitators began their shaking and moving, with utterances from the satanic forces. The Spirit of the Lord was mighty upon me. I went to them and said, "Now, you demons, clear out of here!" And out they went. I followed them right out into the street, and then they turned around and cursed me. It made no difference; they were out.
I implore you to hear that the baptism in the Holy Spirit is to possess us so that we are, and may be continually, so full of the Holy Spirit that utterances and revelations and eyesight and everything else may be so remarkably controlled by the Spirit of God that we live and move in this glorious sphere of usefulness for the glory of God.
Thought for today: There is a fullness of God where all other powers must cease to be.
Excerpted from Smith Wigglesworth Devotional by Smith Wigglesworth, © 1999 by Whitaker House. Published by Whitaker House, New Kensington, PA. Used with permission. All rights reserved. www.whitakerhouse.com.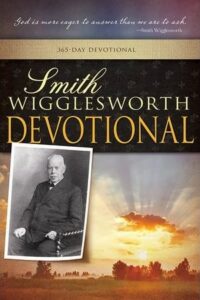 Smith Wigglesworth Devotional: 365 Day Devotional
By Whitaker House
Smith Wigglesworth was a man who took God at his word, and God used his faith as a model for others. Explore these daily truths from Scripture and the writings of the Apostle of Faith, and you'll quench your spiritual thirst, conquer defeating fears, be an effective soul winner, and see impossibilities turn into realities. 558 pages.
More Daily Devotions for September 11
Streams in the Desert by Mrs. Charles E. Cowman
Morning & Evening by Charles Spurgeon