Wigglesworth Devotional for November 28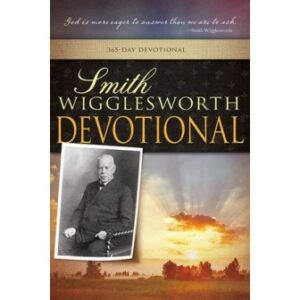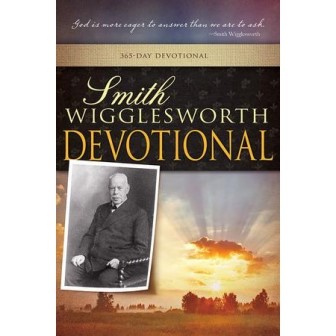 November 28
Misled by a Voice
Part Two
Do not believe every spirit, but test the spirits, whether they are of God.
—1 John 4:1
Scripture reading: Isaiah 26:1-15
Now, this young woman was so excited that her sister noticed it and went to her. "What is it?" she asked. "Oh! God is speaking to me," she said, "saying wonderful things to me."
She became so excited that her sister asked their supervisor if they could be excused for a while. So the overseer allowed them both to be excused for a time, and they went into a room. The first sister became so excited with these messages, so believing that it was of God, that her white blouse became spotted with blood as she pricked her flesh with the nails of her hand.
That is never of God. What do I read about the wisdom of God? I read that it is full of peace and gentleness; it is willing to submit; it is without partiality; it is full of goodness and truth. (See James 3:17.) And, remember, if you ever know anything about God, it will be peace. If you ever know anything about the world, it will be disorder. The peace of God, which passes all understanding (Phil. 4:7), comes to the heart after you are saved. We are "justified by faith," and "we have peace with God through our Lord Jesus Christ" (Rom. 5:1). The peace continues until it makes us full of the "hope of the glory of God" (v. 2).
God showed me a long time ago, and it has not been taken out of my mind, that if I was disturbed in my spirit and was not at rest, I had missed the plan. How can you miss it? In three ways.
First of all, you can miss it because you have taken on someone else's burden. All the time you are told to cast your burden on the Lord (1 Pet. 5:7). Any number of people are overflowing with sorrow because they are taking on someone else's burden. That is wrong. You must teach them and teach yourself that you have to cast your burdens on the Lord.
Second, if you do not have peace, you have gotten out of the will of God in some way. You may not have sinned. You can be out of the will of God without sinning. You can be out of the will of God if you are not making progress. If you have not made progress since yesterday morning, you are a backslider. Everybody is a backslider who is not going on with God. You are a backslider if you do not increase in the divine character and likeness of Christ. You have to move from state to state, "from glory to glory" (2 Cor. 3:18), by the Spirit of the Lord.
You can lose your peace by missing some divine plan of God, and you can lose your peace because you have gotten your mind on something natural. A natural thing is a carnal thing. The Word of God says that the carnal things have to be destroyed because they are not subject to the law of God and cannot be subject to them (Rom. 8:7). Every carnal thing must be destroyed.
So you can miss the plan. Now, what is the plan? "You will keep him in perfect peace, whose mind is stayed on You, because he trusts in You" (Isa. 26:3). Examine yourself to see where you are. If you are not in perfect peace, you are out of the will of God.
Therefore, if these voices take away your peace, you will know they are not the will of God. But if the Spirit speaks, He will bring harmony and joy. The Spirit always brings three things: comfort, exhortation, and edification. He will make you sing "songs in the night" (Job 35:10). You will rise in high places, and you will not be afraid of declaring the works of the Lord. When the Spirit of the Lord is upon you and greatly active, you may "go from strength to strength" (Ps. 84:7), praising the Lord.
Thought for today: Nothing makes you so foolish as to turn aside from the Word of God. If you ever want to be a fool, turn away from God's Word, and you will find yourself in a fool's paradise.
Excerpted from Smith Wigglesworth Devotional by Smith Wigglesworth, © 1999 by Whitaker House. Published by Whitaker House, New Kensington, PA. Used with permission. All rights reserved. www.whitakerhouse.com.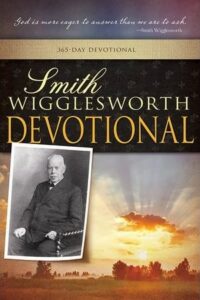 Smith Wigglesworth Devotional: 365 Day Devotional
By Whitaker House
Smith Wigglesworth was a man who took God at his word, and God used his faith as a model for others. Explore these daily truths from Scripture and the writings of the Apostle of Faith, and you'll quench your spiritual thirst, conquer defeating fears, be an effective soul winner, and see impossibilities turn into realities. 558 pages.
More Daily Devotions for November 28
Streams in the Desert by Mrs. Charles E. Cowman
Morning & Evening by Charles Spurgeon