Wigglesworth Devotional for November 18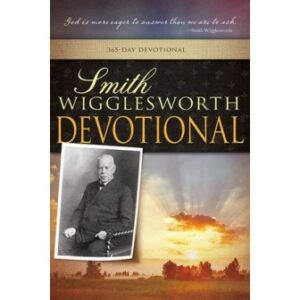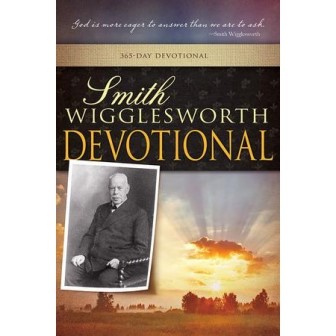 November 18
Discernment versus Judging
To another discerning of spirits.
—1 Corinthians 12:10
Scripture reading: Romans 2:1-13
Discernment is a very necessary gift to understand. Most people seem to think it is a discerning of human persons. It is amazing to find that many people I come across seem to have a tremendous bent toward "discerning" others. If you carefully put this discerning of one another into real practice upon yourself for twelve months, you will never presume to try it upon another. You will see so many faults about yourself, that you will say, "O God, make me right!"
There is a vast difference between natural discernment and spiritual discernment. This statement of Jesus is remarkable:
How can you say to your brother, "Let me remove the speck from your eye"; and look, a plank is in your own eye? Hypocrite! First remove the plank from your own eye, and then you will see clearly to remove the speck from your brother's eye.
(Matt. 7:4-5)
Remember that if you begin judging, it will lead you to judgment (vv. 1-2). If you begin using your discernment to weigh people by your standards, it will lead you to judgment. Ever since God showed me Romans 2:1-3, I have been very careful to examine myself before I begin judging. Balance that in your heart. It will save you from judging.
Many notable people in the world have gotten to running another person down and finding fault. They are always faultfinding and judging people outright. I find that those people always fall in the mire. If I were to mention these people by name, you would know that what I am saying is true.
God save us from criticism! When we are pure in heart, we only think about pure things. When we are impure in heart, we speak and act and think as we are in our hearts. The pure in heart see purity.
Thought for today: May God give us that inward desire for purity so that He can take away judging.
Excerpted from Smith Wigglesworth Devotional by Smith Wigglesworth, © 1999 by Whitaker House. Published by Whitaker House, New Kensington, PA. Used with permission. All rights reserved. www.whitakerhouse.com.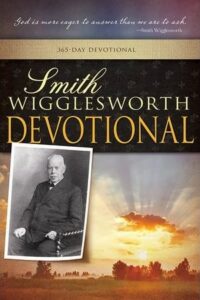 Smith Wigglesworth Devotional: 365 Day Devotional
By Whitaker House
Smith Wigglesworth was a man who took God at his word, and God used his faith as a model for others. Explore these daily truths from Scripture and the writings of the Apostle of Faith, and you'll quench your spiritual thirst, conquer defeating fears, be an effective soul winner, and see impossibilities turn into realities. 558 pages.
More Daily Devotions for November 18
Streams in the Desert by Mrs. Charles E. Cowman
Morning & Evening by Charles Spurgeon