Wigglesworth Devotional for November 15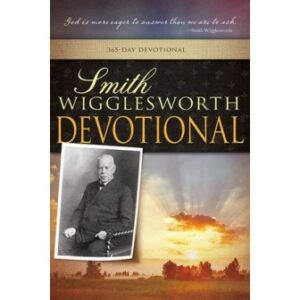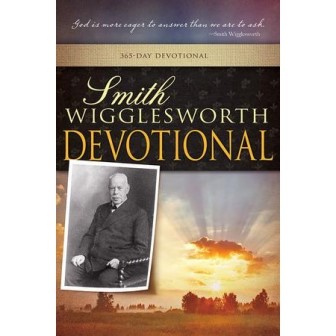 November 15
Ministering Healing
To another gifts of healings by the same Spirit.
—1 Corinthians 12:9
Scripture reading: Psalm 32
The gifts of healing are so varied. You may go to see ten people, and every case will be different. I am never happier in the Lord than when I am in a bedroom with a sick person. I have had more revelations of the Lord's presence when I have ministered to the sick at their bedsides than at any other time. It is as your heart goes out to the needy ones in deep compassion that the Lord manifests His presence. You are able to discern their conditions. It is then that you know you must be filled with the Spirit to deal with the conditions before you.
When people are sick, you frequently find that they are ignorant about Scripture. They usually know three Scriptures, though. They know about Paul's "thorn in the flesh" (2 Cor. 12:7); they know that Paul told Timothy to take "a little wine" for his "stomach" s sake" (1 Tim. 5:23); and they know that Paul left someone sick somewhere, but they don't remember his name or the place, and they don't know in what chapter of the Bible it is found. (See 2 Timothy 4:20.) Most people think they have a thorn in the flesh. The chief thing in dealing with a person who is sick is to discern his exact condition. As you are ministering under the Spirit's power, the Lord will let you see just what will be the most helpful and the most faith-inspiring to him.
When I was in the plumbing business, I enjoyed praying for the sick. Urgent calls would come, and I would have no time to wash. With my hands all black, I would preach to these sick ones, my heart all aglow with love. Ah, your heart must be in it when you pray for the sick. You have to get right to the bottom of the
cancer with a divine compassion, and then you will see the gifts of the Spirit in operation.
I was called at ten o'clock one night to pray for a young person who was dying of tuberculosis and whom the doctor had given up on. As I looked, I saw that unless God intervened, it would be impossible for her to live. I turned to the mother and said, "Well, Mother, you will have to go to bed." She said, "Oh, I have not had my clothes off for three weeks." I said to the daughters, "You will have to go to bed," but they did not want to go. It was the same with the son. I put on my overcoat and said, "Goodbye, I'm leaving." They said, "Oh, don't leave us." I said, "I can do nothing here." They said, "Oh, if you will stay, we will all go to bed."
I knew that God would not move in an atmosphere of mere natural sympathy and unbelief. They all went to bed, and I stayed, and that was surely a time as I knelt by that bed face-to-face with death and the Devil. But God can change the hardest situation and make you know that He is almighty.
Then the fight came. It seemed as though the heavens were brass. I prayed from 11:00 P.M. to 3:30 A.M. I saw the glimmering light on the face of the sufferer and saw her pass away. The Devil said, "Now you are done for. You have come from Bradford, and the girl has died on your hands." I said, "It can't be. God did not send me here for nothing. This is a time to change strength." I remembered the passage that said, "Men always ought to pray and not lose heart" (Luke 18:1). Death had taken place, but I knew that my God was all-powerful and that He who had split the Red Sea is just the same today. It was a time when I would not accept "No" and God said "Yes."
I looked at the window, and at that moment, the face of Jesus appeared. It seemed as though a million rays of light were coming from His face. As He looked at the one who had just passed away, the color came back to her face. She rolled over and fell asleep. Then I had a glorious time. In the morning she woke early, put on a dressing gown, and walked to the piano. She started to play and to sing a wonderful song. The mother and the sister and the brother all came down to listen. The Lord had intervened. A miracle had been worked.
The Lord is calling us along this way. I thank God for difficult cases. The Lord has called us into heart union with Himself; He wants His bride to have one heart and one Spirit with Him and to do what He Himself loved to do. That case had to be a miracle. The lungs were gone; they were just in shreds. Yet the Lord restored her lungs, making them perfectly sound.
Thought for today: After the Holy Spirit comes, you are in the place of command.
Excerpted from Smith Wigglesworth Devotional by Smith Wigglesworth, © 1999 by Whitaker House. Published by Whitaker House, New Kensington, PA. Used with permission. All rights reserved. www.whitakerhouse.com.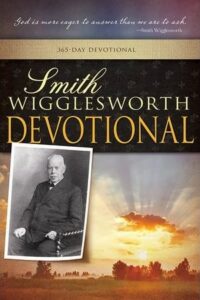 Smith Wigglesworth Devotional: 365 Day Devotional
By Whitaker House
Smith Wigglesworth was a man who took God at his word, and God used his faith as a model for others. Explore these daily truths from Scripture and the writings of the Apostle of Faith, and you'll quench your spiritual thirst, conquer defeating fears, be an effective soul winner, and see impossibilities turn into realities. 558 pages.
More Daily Devotions for November 15
Streams in the Desert by Mrs. Charles E. Cowman
Morning & Evening by Charles Spurgeon