Wigglesworth Devotional for May 5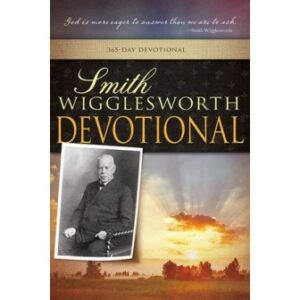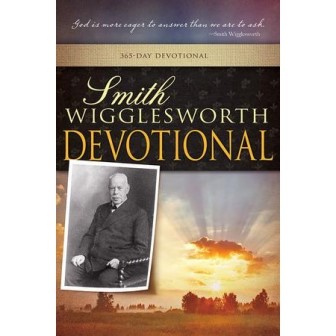 May 5
Elected by God
To the pilgrims of the Dispersion…elect according to the foreknowledge of God the Father, in sanctification of the Spirit.
—1 Peter 1:1-2
Scripture reading: 1 Thessalonians 1:2-7; 4:3-12
Humanity, flesh, and natural things are all against divine things. Evil powers work upon this position of the human life, especially when the will is unyielded to God. Then, the powers of darkness rise up against the powers of divine order, but they never defeat them. Divine order is very often in the minority, but always in the majority. Did I say that right? Yes, and I meant it, too. Though it is in the minority, it always triumphs.
I want you to notice the text verse because it says "Dispersion." This was meant to say that these people did not have much liberty to meet together, so they were driven from place to place. Even in the days of the Scottish religious reformer John Knox, the people who served God had to meet in very close quarters because the Roman church set out to destroy them, nailed them to judgment seats, and destroyed them in all sorts of ways. They were in the minority, but they swept through in victory, and the Roman power was crushed and defeated. Take care that such a thing does not rise again. May God bring us into such perfect order that we may understand these days, that we may be in the minority, but we will always obtain the victory through God.
The Holy Spirit wants us to understand our privileges: we are "elect according to the foreknowledge of God…in sanctification of the Spirit." Now this sanctification of the Spirit is not on the lines of being cleansed from sin. It is a higher order than the work of redemption. The blood of Jesus is rich unto all powerful cleansing, and it takes away other powers and transforms us by the mighty power of God. But when sin is gone, yes, when we are clean and when we know we have the Word of God right in us and the power of the Spirit is bringing everything to a place where we triumph, then comes revelation by the power of the Spirit, lifting us onto higher ground, into all the fullness of God, which unveils Christ in such a way.
This is what is called sanctification of the Spirit: sanctified by the Spirit, elected by God. I don't want you to stumble at the word elect — it is a most blessed word. You might say you are all elect. God has designed that all men should be saved. This is the election, but whether you accept and come into your election, whether you prove yourself worthy of your election, whether you have so allowed the Spirit to fortify you, whether you have done this I don't know, but your election, your sanctification, is to be seated at the right hand of God.
This word election is very precious to me. Foreordained, predestined — these are words that God designed before the world existed, to bring us into triumph and victory in Christ. Some people play around with it and make it a goal. They say, "Oh, well, you see, we are elected; we are all right." I know many of them who believe in that condition of election, and they say they are quite all right because they are elected to be saved. I believe these people are so diplomatic that they believe others can be elected to be damned. It is not true! Everybody is elected to be saved, but whether they come into it, that is another thing.
Many don't experience salvation because the god of this world has blinded their eyes "lest the light of the gospel of the glory…should shine on them" (2 Cor. 4:4). What does that mean? It means that Satan has mastery over their minds, and they have an ear to listen to corrupt things. Be careful of things that do not have Jesus in them. I sometimes shout for all I am worth about Jesus, because I know there is no Jesus inside some things.
Beloved, I want you to see this election I am speaking about, to catch a glimpse of heaven, with your heart always on the wing, where you grasp everything spiritual, when everything divine makes you hungry for it.
It is through the sanctification of the Spirit unto obedience and the sprinkling of the blood of Jesus Christ. There is no sanctification if it is not sanctification unto obedience.
Thought for today: Wickedness may increase and abound, but when the Lord raises His flag over the saint, it is victory.
Excerpted from Smith Wigglesworth Devotional by Smith Wigglesworth, © 1999 by Whitaker House. Published by Whitaker House, New Kensington, PA. Used with permission. All rights reserved. www.whitakerhouse.com.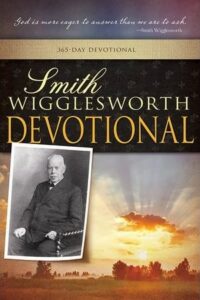 Smith Wigglesworth Devotional: 365 Day Devotional
By Whitaker House
Smith Wigglesworth was a man who took God at his word, and God used his faith as a model for others. Explore these daily truths from Scripture and the writings of the Apostle of Faith, and you'll quench your spiritual thirst, conquer defeating fears, be an effective soul winner, and see impossibilities turn into realities. 558 pages.
More Daily Devotions for May 52
Streams in the Desert by Mrs. Charles E. Cowman
Morning & Evening by Charles Spurgeon