Wigglesworth Devotional for May 21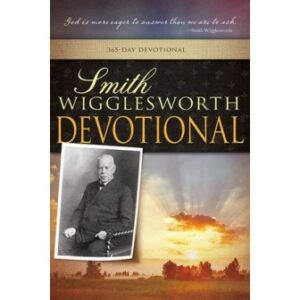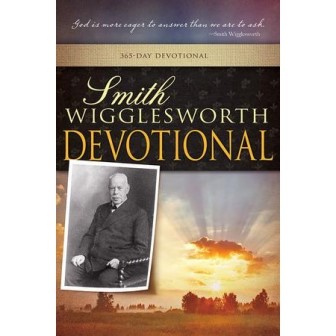 May 21
Getting Ready for Review
Who is able to stand before this holy LORD God?
—1 Samuel 6:20
Scripture reading: Romans 2:1-16
I remember going to the Crystal Palace when General Booth had a review of representatives of the Salvation Army from all nations. It was a grand sight as company after company with all their distinctive characteristics passed a certain place where he could view them. It was a wonderful scene. Similarly, we are going to be presented to God. We are to be a joy to look at, to be to His praise and glory. No one will be there but those who have been tried by fire. Is it worth it? Yes, a thousand times. Oh, the ecstasy of exalted pleasure! God reveals Himself to our hearts.
Peter speaks of "sincere love" (1 Pet. 1:22). What does it mean to have "sincere love"? It means that even when you are misused or shamed, it never alters; this love is only more refined, making you more like Him. "Sincere love" is full of appreciation for those who do not see eye to eye with you. Jesus illustrated it on the cross when He said, "Father, forgive them" (Luke 23:34). And Stephen demonstrated it as he was being stoned. He said, "Lord, do not charge them with this sin" (Acts 7:60). "Sincere love" is the greatest thing God can give to my heart.
We are saved by an incorruptible power — a process always refining, a grace always enlarging, a glory always increasing. We are neither barren nor unfruitful in the knowledge of our Lord Jesus Christ. "The spirits of just men made perfect" (Heb. 12:23) are stored in the treasury of the Most High. We are purified as sons and are to be as holy and blameless as He is. Through all eternity, we will gaze at Him with pure, genuine love. God will be glorified as the song is continuously sung: "Holy, holy, holy, Lord God Almighty" (Rev. 4:8).
How can we be sad, or hang our heads, or be distressed? If we only knew how rich we are! May God's name be blessed.
Thought for today: Our trials are getting us ready for the procession and the presentation before the Lord.
Excerpted from Smith Wigglesworth Devotional by Smith Wigglesworth, © 1999 by Whitaker House. Published by Whitaker House, New Kensington, PA. Used with permission. All rights reserved. www.whitakerhouse.com.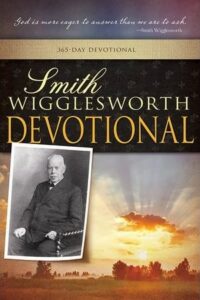 Smith Wigglesworth Devotional: 365 Day Devotional
By Whitaker House
Smith Wigglesworth was a man who took God at his word, and God used his faith as a model for others. Explore these daily truths from Scripture and the writings of the Apostle of Faith, and you'll quench your spiritual thirst, conquer defeating fears, be an effective soul winner, and see impossibilities turn into realities. 558 pages.
More Daily Devotions for May 21
Streams in the Desert by Mrs. Charles E. Cowman
Morning & Evening by Charles Spurgeon