Wigglesworth Devotional for May 18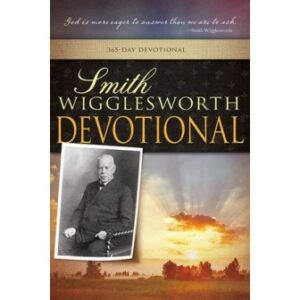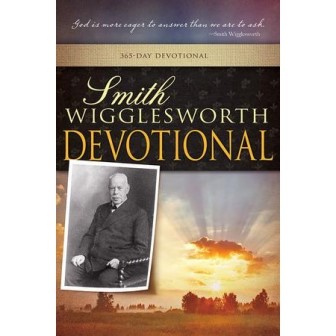 May 18
Our Living Hope
Blessed be the God and Father of our Lord Jesus Christ, who according to His abundant mercy has begotten us again to a living hope through the resurrection of Jesus Christ from the dead.
—1 Peter 1:3
Scripture reading: 1 Corinthians 15:1-34
A farmer surveys his land, eagerly scanning the first ears of corn poking through the soil. He knows that first beginnings often indicate the outcome of the harvest. In the same manner, we can be assured of resurrection because Jesus Christ has risen from the dead. And "as He is, so are we in this world" (1 John 4:17). Christ is now getting the church ready for translation. In Peter, we read that we are "begotten…again to a living hope through the resurrection of Jesus Christ from the dead." Oh, to be changed. What a living hope He gives!
Although Paul and Peter were together very little, they both were inspired to bring before the church the vision of this wonderful truth that the living are being changed. If Christ did not rise, our faith is in vain, and we are still in our sins (1 Cor. 15:17). But Christ has risen and become the firstfruits (v. 23), and we now have the glorious hope that we will also be changed. We who were "not a people…are now the people of God" (1 Pet. 2:10). We have been lifted from the mire to be among princes. Beloved, God wants us to see the preciousness of it. It will drive away the dullness of life. Jesus gave all for this treasure. He purchased the field because of the pearl, "the pearl of great price" (Matt. 13:46). Jesus purchased it, and we are the pearl of great price for all time. Our inheritance is in heaven, and in 1 Thessalonians 4:18, we are told to "comfort one another with these words."
What could be better than the hope that in a little while, the change will come? It seems like such a short time ago that I was a boy. Soon, I will be changed by His grace and be more than a conqueror with "an inheritance incorruptible and undefiled and that does not fade away" (1 Pet. 1:4). The inheritance is in you. It is something that is accomplished by God for you. When my daughter was in Africa, she often wrote of things corroding. Our nature is corruptible, but as the natural decays, the spiritual is at work. As the corruptible is doing its work, we are changing.
When will it be seen? When Jesus comes. Most beautiful of all, we will be like Him. What is the process? Grace! What can work it out? Love! It cannot be translated into human phrases. God so loved that He gave Jesus (John 3:16).
There is something very wonderful about being undefiled in the presence of my King, never to change, only to be more beautiful. Unless we know something about grace and the omnipotence of His love, we will never be able to grasp it. But believers can say:
Love, fathomless as the sea.
Grace flowing for you and for me.
Thought for today: Just as in the flesh Jesus triumphed by the Spirit, we can be like Him in His victory.
Excerpted from Smith Wigglesworth Devotional by Smith Wigglesworth, © 1999 by Whitaker House. Published by Whitaker House, New Kensington, PA. Used with permission. All rights reserved. www.whitakerhouse.com.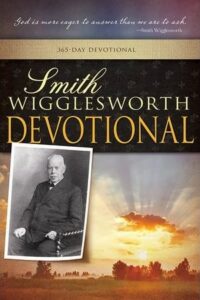 Smith Wigglesworth Devotional: 365 Day Devotional
By Whitaker House
Smith Wigglesworth was a man who took God at his word, and God used his faith as a model for others. Explore these daily truths from Scripture and the writings of the Apostle of Faith, and you'll quench your spiritual thirst, conquer defeating fears, be an effective soul winner, and see impossibilities turn into realities. 558 pages.
More Daily Devotions for May 18
Streams in the Desert by Mrs. Charles E. Cowman
Morning & Evening by Charles Spurgeon