Wigglesworth Devotional for May 15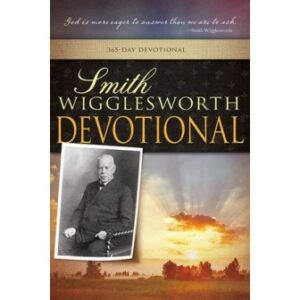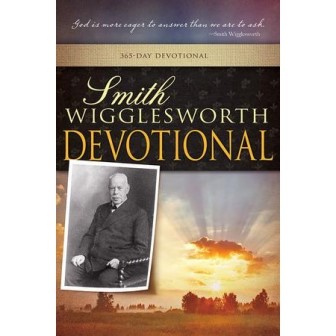 May 15
Satan Cannot Be Made Holy
For this purpose the Son of God was manifested, that He might destroy the works of the devil.
—1 John 3:8
Scripture reading: 1 John 3:1-17
There is no such thing as purifying the impure. Evil things never get purer, but more vile. All impurity, all evil must be cast out. You can never make Satan holy. He will be hellish and fiendish forever, and when the brightness of God comes, the Devil will be glad to get in the pit and stay there forever and ever.
Some foolish people say that the Devil will be saved, and that they will go arm in arm with him. It is because they do not rightly understand the Word of God. You will never purify sin. "The carnal mind…is not subject to the law of God, nor indeed can be" (Rom. 8:7). Carnality has to be destroyed. Evil propensities must be rooted out. God's plan is, "I will give you a pure heart and a right spirit." And this is the order of the new creation in God.
It does not matter what you say; if your human spirit does not get wholly sanctified, you will always be in danger. It is that position where the Devil has a chance to work upon you. Therefore, we are taught to come into sanctification where uncleanness and corruption pass away, and where all kinds of lusts lose their power.
Only in the pursuit of sanctification does God bless us in our purifying state so that we ascend with Him in the glory. The saints of God, as they go on into perfection and holiness and understand the mind of the Spirit and the law of the spirit of life, are brought into a very blessed place.
It is the place of holiness, the place of entire sanctification, the place where God reigns on the throne of the heart. It is the place where the mind is so concentrated in the power of God that a person thinks about the things that are pure and lives in holy ascendancy. The Spirit can sanctify your spirit until you will never vaunt
yourself and will never say "I, I, I," but it will be "Christ, Christ, Christ." Then Christ will be glorified.
Thought for today: Holiness is power; sin is defeat. Sin is weakness; holiness is strength.
Excerpted from Smith Wigglesworth Devotional by Smith Wigglesworth, © 1999 by Whitaker House. Published by Whitaker House, New Kensington, PA. Used with permission. All rights reserved. www.whitakerhouse.com.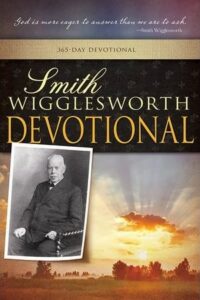 Smith Wigglesworth Devotional: 365 Day Devotional
By Whitaker House
Smith Wigglesworth was a man who took God at his word, and God used his faith as a model for others. Explore these daily truths from Scripture and the writings of the Apostle of Faith, and you'll quench your spiritual thirst, conquer defeating fears, be an effective soul winner, and see impossibilities turn into realities. 558 pages.
More Daily Devotions for May 15
Streams in the Desert by Mrs. Charles E. Cowman
Morning & Evening by Charles Spurgeon