Wigglesworth Devotional for May 12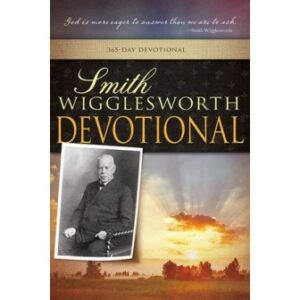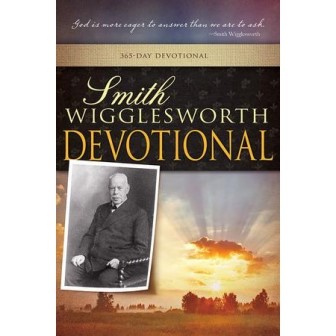 May 12
Our Joint Inheritance
This grace was given, that I should preach among the Gentiles the unsearchable riches of Christ.
—Ephesians 3:8
Scripture reading: Galatians 3:7-29
The fullness of the expression of the Holy Spirit today is giving us a glimpse into what has been provided by the Father. We know that in the old Israel, from Abraham right down, God had a special relationship with His chosen people.
But the Gentiles had no right to it. The Master said to the Syrophoenician woman, "Shall I take the bread of the children and give it to dogs?" (See Mark 7:27.) Did Jesus mean that the Gentiles were dogs? No, He meant that the whole race of the Gentiles knew that they were far below the standard and the order of those people who belonged to the royal stock of Israel. The Samaritans all felt it.
"But isn't it possible for the dogs to have some crumbs?" was the woman's question. (See verse 28.) God has something better than crumbs. He has made the Gentiles of the same body, the same heirs as His chosen people. He has put no difference between them and us, but He has included us in the promises for all who are forgiven by the blood of Christ. Paul spoke about it, knowing that "if you are Christ's, then you are Abraham's seed, and heirs according to the promise" (Gal. 3:29).
Thank God! God so manifests His power that He has brought us into oneness, and we know we are sharing in the glory. We are sharing in the knowledge that we belong to the aristocracy of the church of God.
It is wonderful to know that I am in the body. It is wonderful to know that the apostles and prophets and all those who have passed down the years, holding aloft the torch, going on from victory to victory, all will be in the body. But how wonderful if we may be in the body so that we might be chosen out of the body to be the bride! It will be according as you are yielded to the "effective working of His power" (Eph. 3:7).
Thought for today: God has met the needs of all nations, of all ranks, of all conditions.
Excerpted from Smith Wigglesworth Devotional by Smith Wigglesworth, © 1999 by Whitaker House. Published by Whitaker House, New Kensington, PA. Used with permission. All rights reserved. www.whitakerhouse.com.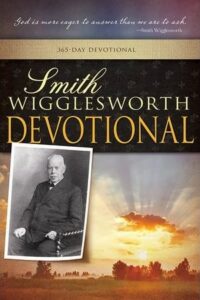 Smith Wigglesworth Devotional: 365 Day Devotional
By Whitaker House
Smith Wigglesworth was a man who took God at his word, and God used his faith as a model for others. Explore these daily truths from Scripture and the writings of the Apostle of Faith, and you'll quench your spiritual thirst, conquer defeating fears, be an effective soul winner, and see impossibilities turn into realities. 558 pages.
More Daily Devotions for May 12
Streams in the Desert by Mrs. Charles E. Cowman
Morning & Evening by Charles Spurgeon