Wigglesworth Devotional for May 10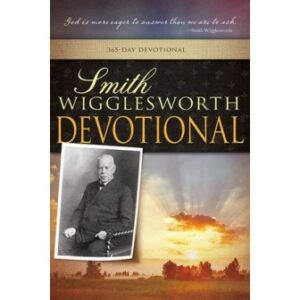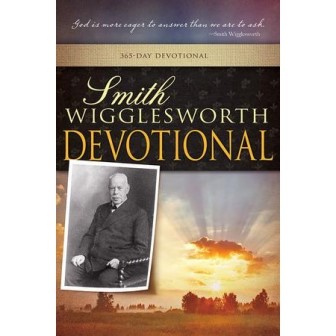 May 10
The Riches of His Glory
May the God of peace Himself sanctify you completely.
—1 Thessalonians 5:23
Scripture reading: 1 Thessalonians 5:8-24
May the Lord of Hosts so surround us with revelation and blessing that our bodies get to the place where they can scarcely contain the joys of the Lord. He will bring us to so rich a place that forever we will know we are only the Lord's. What a blessed state of grace to be brought into, where we know that the body, the soul, and the spirit are preserved blameless until the coming of the Lord (1 Thess. 5:23)!
God is greatly desirous for us to have more of His presence. We have only one purpose in mind: to strengthen you, to build you up in the most holy faith, and to present you for every good work so that you should be faultless in Him, quickened by the might of the Spirit, so that you might be prepared for everything that God has for you in the future. Our human nature may be brought to a place where it is so superabundantly attended to by God that in the body we will know nothing but the Lord of Hosts.
To this end, I invite you to the banquet that cannot be exhausted, a supply beyond all human thought, an abundance beyond all human extravagances.
Are you ready to be brought by the power of God into His new plan of righteousness? Are you ready to be able as never before to leave the things of the world behind and press on toward the prize of the high calling (Phil. 3:13–14)?
Are you ready to be so in God's plan that you will feel God's hand upon you? You will know that He has chosen you, so that you might be a firstfruit unto God.
Are you ready for the Lord to have His choice, so that His will and purpose will be yours, so that the "Amen" of His character may sweep through your very nature, and so that you may know as you have never known before that this is the day of the visitation between you and Him?
Thought for today: No matter how you come into great faith and believing in God, God says, "Much more abundantly, much more."
Excerpted from Smith Wigglesworth Devotional by Smith Wigglesworth, © 1999 by Whitaker House. Published by Whitaker House, New Kensington, PA. Used with permission. All rights reserved. www.whitakerhouse.com.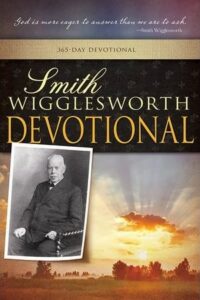 Smith Wigglesworth Devotional: 365 Day Devotional
By Whitaker House
Smith Wigglesworth was a man who took God at his word, and God used his faith as a model for others. Explore these daily truths from Scripture and the writings of the Apostle of Faith, and you'll quench your spiritual thirst, conquer defeating fears, be an effective soul winner, and see impossibilities turn into realities. 558 pages.
More Daily Devotions for May 10
Streams in the Desert by Mrs. Charles E. Cowman
Morning & Evening by Charles Spurgeon