Wigglesworth Devotional for March 5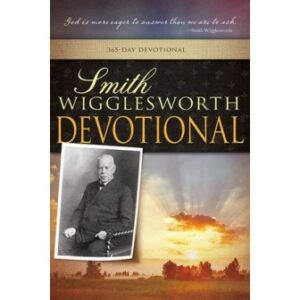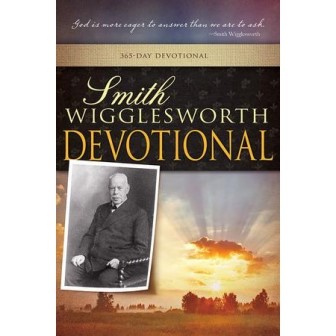 March 5
How to Obtain Spiritual Power
How can you believe, who receive honor from one another, and do not seek the honor that comes from the only God?
—John 5:44
Scripture reading: Matthew 16:13-19, 21-23
In Peter's life, we see evidences of the spiritual power that he had attained, but we see also the natural power working. Jesus saw that He must suffer if He would reach the spiritual life that God intended Him to reach. So Jesus said, "I must go forward. Your words, Peter, are an offense to Me" (Matt. 16:23). If you to seek to save yourself, it is an offense to God. God has been impressing on me more and more that if at any time I were to seek man's favor or earthly power, I would lose favor with God and could not have faith.
God is speaking to us, every one of us, trying to get us to leave the shoreline. There is only one place where we can have the mind and will of God; it is alone with God. If we look to anybody else, we cannot get it. If we seek to save ourselves, we will never reach the place where we will be able to bind and loose. (See Matthew 16:19.) There is a close companionship between you and Jesus that nobody knows about, where every day you have to choose or refuse.
It is in the narrow way that you get the power to bind and the power to loose. I know that Jesus was separated from His own family and friends. He was deprived of the luxuries of life. It seems to me that God wants to get every one of us separated to Himself in this holy war, and we are not going to have faith if we do not give ourselves wholly to Him. Beloved, it is in these last days that I cannot have the power I want to have unless, as a sheep, I am willing to shear myself. The way is narrow. (See Matthew 7:13–14.)
Beloved, you will not be able to bind and loose if you have sin in you. There is not one person who is able to deal with the sins of others if he is not free himself. "He breathed on them, and said to them, 'Receive the Holy Spirit'" (John 20:22). Jesus knew the Holy Spirit would give them both a revelation of themselves and a revelation of God. He must reveal to you your depravity.
Do you believe that the Father in heaven would make you a judge over a kingdom if there were anything crooked in you? Do you believe you will be able to bind unless you are free yourself? But everyone who has this living Christ within him has the power that will put to death all sin.
With Jesus' last words on earth, He gave the disciples a commission. (See Mark 16:15–18.) The need for discipleship has never ceased. Some churches are weak today because Christ the Rock is not abiding in them in the manifestations of the power of God. This is not because it is a special gift — this power to bind and loose — but it is contingent on whether you have the rock foundation in you. In the name of Jesus, you will loose, and in the name of Jesus, you will bind. If He is in you, you ought to bring forth evidences of that power.
One can see that Peter had great sympathy, and he did not want Jesus to be crucified. It was perfectly natural for Peter to say what he did, but Jesus said, "Get behind Me" (Matt. 16:23). He knew He must not be turned aside by any human sympathy. The only way we can retain our humility is to stay on this narrow line and say, "Get behind me, Satan."
Beloved, we are now living in the experience of the fact that Jesus is the Rock. I am glad, for we are within reach of wonderful possibilities because of the Rock. Take a stand on the fact that the Rock cannot be overthrown.
Thought for today: If you try to go the easy way, you cannot be Jesus' disciple.
Excerpted from Smith Wigglesworth Devotional by Smith Wigglesworth, © 1999 by Whitaker House. Published by Whitaker House, New Kensington, PA. Used with permission. All rights reserved. www.whitakerhouse.com.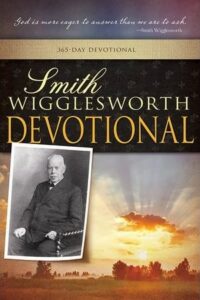 Smith Wigglesworth Devotional: 365 Day Devotional
By Whitaker House
Smith Wigglesworth was a man who took God at his word, and God used his faith as a model for others. Explore these daily truths from Scripture and the writings of the Apostle of Faith, and you'll quench your spiritual thirst, conquer defeating fears, be an effective soul winner, and see impossibilities turn into realities. 558 pages.
More Daily Devotions for March 5
Streams in the Desert by Mrs. Charles E. Cowman
Morning & Evening by Charles Spurgeon