Wigglesworth Devotional for March 6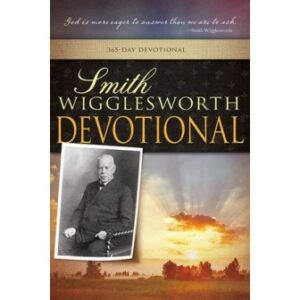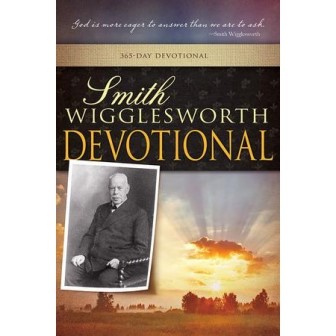 March 6
Triumphant in Trials
When He has tested me, I shall come forth as gold.
—Job 23:10
Scripture reading: 1 Peter 1:3-21
Temptations come to all. In every temptation that comes, the Lord allows you to be tempted to the very hilt, but He will never allow you to be defeated if you walk in obedience. Right in the midst of the temptation, He will always "make the way of escape" (1 Cor. 10:13). With His power, God sweeps away the refuge of lies (Isa. 28:17) and all the powers of darkness. He causes you always to triumph in Christ Jesus (2 Cor. 2:14). The Lord loves His saints and covers them with His almighty wings.
May God help us to see this truth. We cannot be "to the praise of His glory" (Eph. 1:12) until we are ready for trials and are able to triumph in them. We cannot get away from the fact that sin came in by human nature, but God comes into our nature and puts sin into the place of death. Why? So that the Spirit of God may come into the temple in all His power and liberty, and so that right here in this present, evil world Satan may be dethroned by the believer. You must come to see how wonderful you are in God and how helpless you are in yourself.
God declared Himself to be mightier than every opposing power when He cast out the powers of darkness from heaven. I want you to know that the same power that cast Satan out of heaven dwells in every person who is born of God. If you would only realize this, you would "reign in life" (Rom. 5:17). When you see people laid out under an evil power, when you see the powers of evil manifesting themselves, always ask them the question, "Did Jesus come in the flesh?" I have never heard an evil power answer this question in the affirmative. (See 1 John 4:2–3.) When you know you have an evil spirit to deal with, you have power to cast it out. Believe this fact, and act on it, for "greater is he that is in you, than he that is in the world" (1 John 4:4 KJV). God intends for you to overcome and has put a force within you whereby you may defeat the Devil.
Thought for today: If you are not worth tempting, you are not worth much.
Excerpted from Smith Wigglesworth Devotional by Smith Wigglesworth, © 1999 by Whitaker House. Published by Whitaker House, New Kensington, PA. Used with permission. All rights reserved. www.whitakerhouse.com.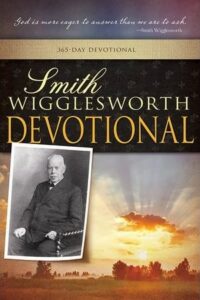 Smith Wigglesworth Devotional: 365 Day Devotional
By Whitaker House
Smith Wigglesworth was a man who took God at his word, and God used his faith as a model for others. Explore these daily truths from Scripture and the writings of the Apostle of Faith, and you'll quench your spiritual thirst, conquer defeating fears, be an effective soul winner, and see impossibilities turn into realities. 558 pages.
More Daily Devotions for March 6
Streams in the Desert by Mrs. Charles E. Cowman
Morning & Evening by Charles Spurgeon