Wigglesworth Devotional for March 4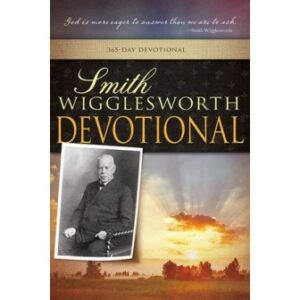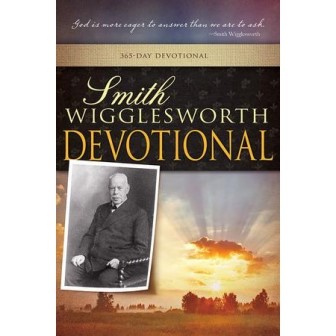 March 4
Demonstrations of God's Might
On this rock I will build My church, and the gates of Hades shall not prevail against it.
—Matthew 16:18
Scripture reading: Matthew 16:5-26
God is pleased when we stand on the Rock and believe that He is unchangeable. If you will dare to believe God, you can defy all the powers of evil. There have been times in my life when I have dared to believe Him and have had the most remarkable experiences.
One day I was traveling in a railway coach, and there were two people in the coach who were very sick, a mother and her daughter. I said to them, "Look, I've something in this bag that will cure every case in the world. It has never been known to fail." They became very much interested, and I went on to tell them more and more about this remedy that had never failed to remove disease and sickness. At last they summoned up the courage to ask for a dose. So I opened my bag, took out my Bible, and read them the verse that says, "I am the LORD who heals you" (Exod. 15:26).
God's Word never fails. He will always heal you if you dare to believe Him. Men are searching everywhere today for things with which they can heal themselves, and they ignore the fact that the Balm of Gilead is within easy reach. As I talked about this wonderful Physician, the faith of both mother and daughter went out toward Him, and He healed them both right in the train.
God has made His Word so precious that if I could not get another copy of it, I would not part with my Bible for all the world. There is life in the Word. There is power in it. I find Christ in it, and He is the One I need for spirit, soul, and body. It tells me of the power of His name and the power of His blood for cleansing. "The young lions lack and suffer hunger; but those who seek the LORD shall not lack any good thing" (Ps. 34:10).
A man came to me one time, brought by his wife. I said, "What seems to be the problem?" She said, "He gets employment, but he fails every time. He is a slave to alcohol and nicotine. He is a bright, intelligent man in most areas, but he is in bondage to these two things." I was reminded of the words of the Master, giving us power to bind and to loose (Matt. 16:19), and I told him to stick out his tongue. In the name of the Lord Jesus Christ, I cast out the evil powers that gave him the taste for these things. I said to him, "Man, you are free today." He was unsaved, but when he realized the power of the Lord in delivering him, he came to the services, publicly acknowledged that he was sinner, and was saved and baptized. A few days later I asked, "How are things with you?" He said, "I'm delivered." God has given us the power to bind and the power to loose.
Another person came and said, "What can you do for me? I have had sixteen operations and have had my eardrums taken out." I said, "God has not forgotten how to make eardrums." She was so deaf that I do not think she would have heard a cannon go off. I anointed her and prayed, asking the Lord to replace the eardrums. But afterward she remained as deaf as it was possible to be. However, she saw other people getting healed and rejoicing. Had "God forgotten to be gracious" (Ps. 77:9)? Wasn't His power just the same? She came the next night and said, "I have come to believe God tonight." Take care that you do not come any other way. I prayed for her again and commanded her ears to be loosed in the name of Jesus. She believed, and the moment she believed, she heard. She ran and jumped on a chair and began to preach. Later I let a pin drop, and she heard it touch the floor. "With God all things are possible" (Matt. 19:26). God can heal the worst case.
Discouraged one, "cast your burden on the LORD, and He shall sustain you" (Ps. 55:22). Look to Him and be radiant (Ps. 34:5). Look to Him now.
Thought for today: Faith is an act; faith is a leap; faith jumps in; faith claims. Faith has an author, and faith's author is Jesus.
Excerpted from Smith Wigglesworth Devotional by Smith Wigglesworth, © 1999 by Whitaker House. Published by Whitaker House, New Kensington, PA. Used with permission. All rights reserved. www.whitakerhouse.com.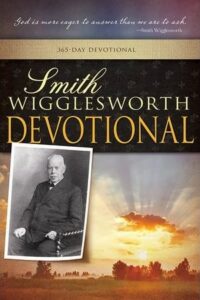 Smith Wigglesworth Devotional: 365 Day Devotional
By Whitaker House
Smith Wigglesworth was a man who took God at his word, and God used his faith as a model for others. Explore these daily truths from Scripture and the writings of the Apostle of Faith, and you'll quench your spiritual thirst, conquer defeating fears, be an effective soul winner, and see impossibilities turn into realities. 558 pages.
More Daily Devotions for March 4
Streams in the Desert by Mrs. Charles E. Cowman
Morning & Evening by Charles Spurgeon