Wigglesworth Devotional for March 18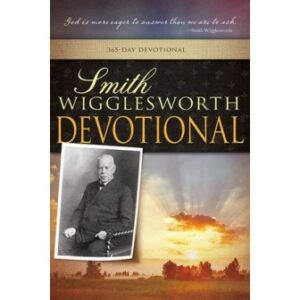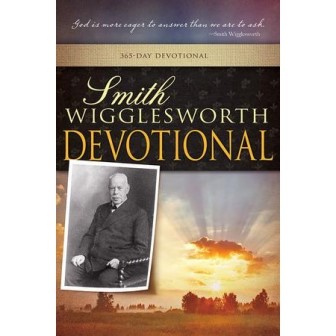 March 18
A Better Plan for You
Be faithful until death, and I will give you the crown of life.
—Revelation 2:10
Scripture reading: Acts 6:1-7; Revelation 2:9-11
The Twelve told the rest of the disciples to find seven men to look after the business side of things. They were to be men with a good reputation and filled with the Holy Spirit. Those who were chosen were just ordinary men, but they were filled with the Holy Spirit, and this infilling always lifts a man to a plane above the ordinary. He can baptize "with the Holy Spirit and fire" (Matt. 3:11).
The multitude chose seven men to serve tables. Undoubtedly, they were faithful in their appointed tasks, but we see that God soon had a better plan for two of them—Philip and Stephen. Philip was so full of the Holy Spirit that he could have a revival wherever God put him down. (See Acts 8:5–8, 26–40.) Man chose him to serve tables, but God chose him to win souls.
Oh, if I could only stir you up to see that, as you are faithful in the humblest role, God can fill you with His Spirit, make you a chosen vessel for Himself, and promote you to a place of mighty ministry in the salvation of souls and in the healing of the sick. Nothing is impossible to a man filled with the Holy Spirit. The possibilities are beyond all human comprehension. When you are filled with the power of the Holy Spirit, God will wonderfully work wherever you go.
When you are filled with the Spirit, you will know the voice of God. I want to give you one illustration of this. When I was going to Australia recently, our boat stopped at Aden and Bombay. In Aden the people came around the ship selling their wares—beautiful carpets and all sorts of Oriental things. One man was selling some ostrich feathers. As I was looking over the side of the ship watching the trading, a gentleman said to me, "Would you join me in buying that bunch of feathers?" What did I want with feathers? I had no use for such things and no room for them either. But the gentleman asked me again, "Will you join me in buying that bunch?" The Spirit of God said to me, "Do it."
The feathers were sold to us for three pounds, and the gentleman said, "I have no money on me, but if you will pay the man for them, I will send the cash down to you by the steward." I paid for the feathers and gave the gentleman his share. He was traveling first class, and I was traveling second class. I said to him, "No, please don't give that money to the steward. I want you to bring it to me personally in my cabin." I asked the Lord, "What about these feathers?" He showed me that He had a purpose in my purchasing them.
A little while later, the gentleman came to my cabin and said, "I've brought the money." I said to him, "It is not your money that I want; it is your soul that I am seeking for God." Right there he opened up the whole story of his life and began to seek God, and that morning he wept his way through to God's salvation.
You have no idea what God can do through you when you are filled with His Spirit. Every day and every hour you can have the divine leading of God. To be filled with the Holy Spirit is great in every respect.
Thought for today: It does not take a cultured or an educated man to fill a position in God's church. What God requires is a yielded, consecrated, holy life, and He can make it a flame of fire.
Excerpted from Smith Wigglesworth Devotional by Smith Wigglesworth, © 1999 by Whitaker House. Published by Whitaker House, New Kensington, PA. Used with permission. All rights reserved. www.whitakerhouse.com.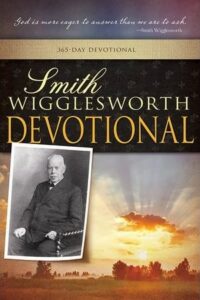 Smith Wigglesworth Devotional: 365 Day Devotional
By Whitaker House
Smith Wigglesworth was a man who took God at his word, and God used his faith as a model for others. Explore these daily truths from Scripture and the writings of the Apostle of Faith, and you'll quench your spiritual thirst, conquer defeating fears, be an effective soul winner, and see impossibilities turn into realities. 558 pages.
More Daily Devotions for March 18
Streams in the Desert by Mrs. Charles E. Cowman
Morning & Evening by Charles Spurgeon