Wigglesworth Devotional for March 12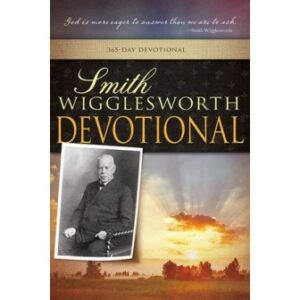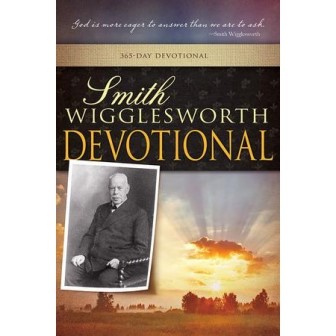 March 12
Energized by the Spirit
When they had prayed, the place where they were assembled together was shaken; and they were all filled with the Holy Spirit, and they spoke the word of God with boldness.
—Acts 4:31
Scripture reading: Ephesians 3:14-21
It is a necessity for every one of us to be filled with God. It is not sufficient to have just a touch or to be filled with just a desire. Only one thing will meet the needs of the people, and that is for you to be immersed in the life of God. This means that God takes you and fills you with His Spirit until you live right in God. He does this so that "whether you eat or drink, or whatever you do, [it may be] all to the glory of God" (1 Cor. 10:31). In that place you will find that all your strength and all your mind and all your soul are filled with a zeal, not only for worship, but also for proclamation. This proclamation is accompanied by all the power of God, which must move satanic power and disturb the world.
The reason the world is not seeing Jesus is that Christian people are not filled with Jesus. They are satisfied with attending meetings weekly, reading the Bible occasionally, and praying sometimes. Beloved, if God lays hold of you by the Spirit, you will find that there is an end of everything and a beginning in God. Your whole body will become seasoned with a divine likeness of God. He will not only begin to use you, but also take you in hand, so that you might be "a vessel for honor" (2 Tim. 2:21). Our lives are not to be lived for ourselves, for if we live for ourselves we will die (Rom. 8:13); but if "by the Spirit [we] put to death the deeds of the body, [we] will live" (v. 13). He who lives in the Spirit is subject to the powers of God, but he who lives for himself will die. The man who lives in the Spirit lives a life of freedom, joy, blessing, and service — a life that brings blessing to others. God wants us to see that we must live in the Spirit.
Thought for today: Jesus came to bring back to us what was forfeited in the Garden.
Excerpted from Smith Wigglesworth Devotional by Smith Wigglesworth, © 1999 by Whitaker House. Published by Whitaker House, New Kensington, PA. Used with permission. All rights reserved. www.whitakerhouse.com.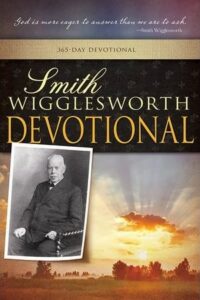 Smith Wigglesworth Devotional: 365 Day Devotional
By Whitaker House
Smith Wigglesworth was a man who took God at his word, and God used his faith as a model for others. Explore these daily truths from Scripture and the writings of the Apostle of Faith, and you'll quench your spiritual thirst, conquer defeating fears, be an effective soul winner, and see impossibilities turn into realities. 558 pages.
More Daily Devotions for March 12
Streams in the Desert by Mrs. Charles E. Cowman
Morning & Evening by Charles Spurgeon