Wigglesworth Devotional for March 11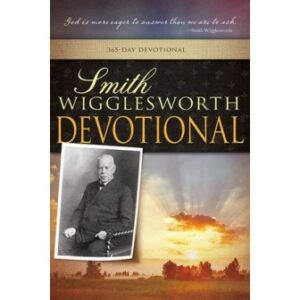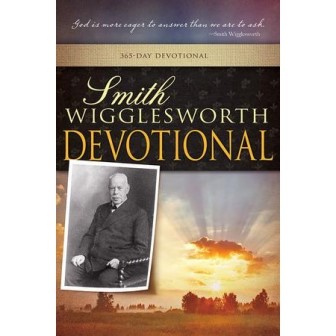 March 11
A Remarkable Catch
Let us run with endurance the race that is set before us, looking unto Jesus, the author and finisher of our faith.
—Hebrews 12:1-2
Scripture reading: Luke 5:1-11
People crowded around Jesus, so He sat in a boat and taught them in order that all might hear His words. Then Jesus said to Peter, "Launch out into the deep and let down your nets for a catch" (Luke 5:4). Peter answered, "We have toiled all night and caught nothing" (v. 5). Perhaps he was thinking, "Lord, You know nothing about fishing. Daytime is the wrong time to fish." But he said, "Nevertheless at Your word I will let down the net" (v. 5). I believe every fish in the lake tried to get into that net. They wanted to see Jesus. I must see Jesus.
Peter filled one ship, then another. Oh, what would happen if you lowered all the nets? Believe God! He says, "Look to Me, and be saved" (Isa. 45:22). He says, "Come to Me, all you who labor and are heavy laden, and I will give you rest" (Matt. 11:28). He says, "He who believes in Me has everlasting life" (John 6:47). Believe! Oh, believe! It is the Word of God.
Peter saw the ship sinking. He looked around and saw Jesus. He fell down at Jesus' feet, saying, "Depart from me, for I am a sinful man, O Lord!" (Luke 5:8). He and all who were with him were astonished at the number of fish that they had caught. That spotless Lamb stood there, and Jesus said to Peter, "Do not be afraid. From now on you will catch men" (v. 10).
To see Jesus is to see a new way, to see all things differently. It means a new life and new plans. As we gaze at Him, we are satisfied; there is none like Him. Sin moves away.
Jesus was the express image of the Father (Heb. 1:3). The Father could not be in the midst, so He clothed Jesus with a body — as well as with eternal resources. Let us gather together unto Him. Let us move toward Him. He has all we need. He will fulfill the desires of our hearts, granting all our petitions.
Thought for today: God has no use for anyone who is not hungering and thirsting for even more of Himself and His righteousness.
Excerpted from Smith Wigglesworth Devotional by Smith Wigglesworth, © 1999 by Whitaker House. Published by Whitaker House, New Kensington, PA. Used with permission. All rights reserved. www.whitakerhouse.com.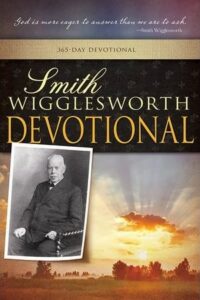 Smith Wigglesworth Devotional: 365 Day Devotional
By Whitaker House
Smith Wigglesworth was a man who took God at his word, and God used his faith as a model for others. Explore these daily truths from Scripture and the writings of the Apostle of Faith, and you'll quench your spiritual thirst, conquer defeating fears, be an effective soul winner, and see impossibilities turn into realities. 558 pages.
More Daily Devotions for March 11
Streams in the Desert by Mrs. Charles E. Cowman
Morning & Evening by Charles Spurgeon