Wigglesworth Devotional for March 13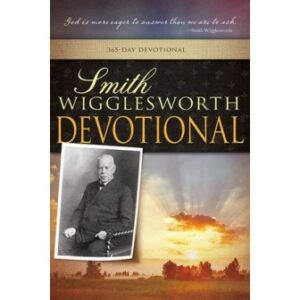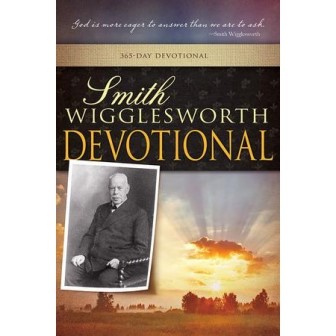 March 13
Ministering the Gifts of Healings
For to one is given…gifts of healings.
—1 Corinthians 12:8-9
Scripture reading: 1 Corinthians 12:4-11
The gifts of healings are wonderful gifts. There is a difference between having a gift of healing and "gifts of healings." God wants us not to come short in anything (1 Cor. 1:7).
I like this term "gifts of healings." To have these gifts, I must bring myself into conformity with the mind and will of God. It would be impossible for you to have gifts of healings unless you possessed that blessed fruit of longsuffering. You will find that these gifts run parallel to that which will bring them into operation.
How is it possible to minister the gifts of healings considering the peculiarities there are in the churches and the many evil powers of Satan that confront us and possess bodies? The person who wants to go through with God and exercise the gifts of healings has to be a person of longsuffering, always having a word of comfort. If the one who is in distress and helpless doesn't see eye to eye with us about every matter and doesn't get all he wants, longsuffering Christians will bear and forbear. Longsuffering is a grace Jesus lived in and moved in. He was filled with compassion, and God will never be able to move us to help the needy until we reach that place.
You might think by the way I went about praying for the sick that I was sometimes unloving and rough, but oh, friends, you have no idea what I see behind the sickness and the one who is afflicted. I am not dealing with the person; I am dealing with the satanic forces that are binding the afflicted. As far as people go, my heart is full of love and compassion for all, but I fail to see how you will ever reach a place where God will be able to use you until you get angry at the Devil.
One day a pet dog followed a lady out of her house and ran all around her feet. She said to the dog, "I cannot have you with me today." The dog wagged its tail and made a great fuss. "Go home, pet," she said, but it didn't go. At last she shouted roughly, "Go home!" and off it went.
Some people play with the Devil like that. "Poor thing," they say. The Devil can stand all the comfort anybody in the world could give him. Cast him out! You are not dealing with the person; you are dealing with the Devil. If you say with authority, "Come out, you demons, in the name of the Lord!" they must come out. You will always be right when you dare to treat sickness as the Devil's work.
Gifts of healings are so varied that you will often find the gift of discernment operating in connection with them. Moreover, the manifestations of the Spirit are given to us "for the profit of all" (1 Cor. 12:7).
You must never treat a cancer case as anything else but a living, evil spirit that is destroying the body. It is one of the worst kind of evil spirits I know. Not that the Devil has anything good — every disease of the Devil is bad, either to a greater or lesser degree — but this form of disease is one that you must cast out. In casting out demons, we have to be careful about who gives the command. Man may say, "Come out," but unless his command is by the Spirit of God, man's words are useless.
You must be sure of your ground; you must be sure that there is a power mightier than you that is destroying the Devil. Take your position from the first epistle of John and say, "Greater is he that is in [me], than he that is in the world" (1 John 4:4 KJV). If you think the power comes from you, you make a great mistake. It comes from your being filled with Him, from His acting in the place of you — your thoughts, your words, your all being used by the Spirit of God.
Thought for today: It is no mistake to declare yourself against the Devil.
Excerpted from Smith Wigglesworth Devotional by Smith Wigglesworth, © 1999 by Whitaker House. Published by Whitaker House, New Kensington, PA. Used with permission. All rights reserved. www.whitakerhouse.com.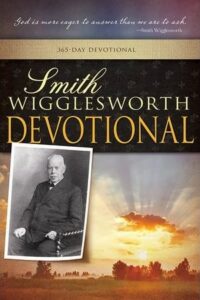 Smith Wigglesworth Devotional: 365 Day Devotional
By Whitaker House
Smith Wigglesworth was a man who took God at his word, and God used his faith as a model for others. Explore these daily truths from Scripture and the writings of the Apostle of Faith, and you'll quench your spiritual thirst, conquer defeating fears, be an effective soul winner, and see impossibilities turn into realities. 558 pages.
More Daily Devotions for March 13
Streams in the Desert by Mrs. Charles E. Cowman
Morning & Evening by Charles Spurgeon