Wigglesworth Devotional for June 5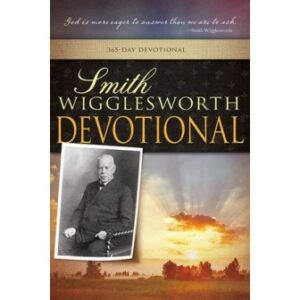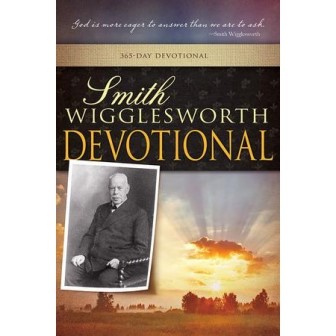 June 5
Changed by God
Let us not love in word or in tongue, but in deed and in truth.
—1 John 3:18
Scripture reading: 1 John 3:1-17
God is looking for people in whom He can reveal Himself. I used to have a tremendous temper, going white with passion. My whole nature was outside of God in that way. God knew I could never be of service to the world unless I was wholly sanctified. I was difficult to please. My wife was a good cook, but I could always find something wrong with the meal. I heard her testify in a meeting that after God sanctified me, I was pleased with everything she served.
I had men working for me, and I wanted to be a good testimony to them. One day, they waited after work was over and said, "We would like that spirit you have." There is a place of death and life where Christ reigns in the body. Then all is well. This Word is full of stimulation. It is by faith that we come into a place of grace. Then all can see that we have been made new. The Holy Spirit arouses our attention. He has something special to say: if you will believe, you can be sons of God, like Him in character, spirit, longings, and actions until all know that you are His child.
The Spirit of God can change our nature. God is the Creator. His Word is creative, and if you believe, His creative power can change your whole nature. You can become "children of God" (John 1:12). You cannot reach this altitude of faith alone. No man can keep himself. The all-powerful God spreads His covering over you, saying, "If you can believe, all things are possible to him who believes" (Mark 9:23). The old nature is so difficult to manage. You have been ashamed of it many times, but the Lord Himself offers the answer. He says, "Come, and I will give you peace and strength. I will change you. I will operate on you by My power, making you a "new creation" (2 Cor. 5:17) if you will believe."
Jesus says, "Learn from Me, for I am gentle and lowly in heart, and you will find rest for your souls" (Matt. 11:29). The world has no rest. It is full of troubles, but in Christ, you can move and act in the power of God with a peace that "surpasses all understanding" (Phil. 4:7). An inward flow of divine power will change your nature. "Therefore the world does not know us, because it did not know Him" (1 John 3:1).
What does this mean? I have lived in one house for fifty years. I have preached from my own doorstep; all around, people know me. They know me when they need someone to pray, when there is trouble, when they need a word of wisdom. But at Christmas time when they call their friends to celebrate, would they invite me? No. Why? They would say, "He is sure to want a prayer meeting, but we want a party."
Wherever Jesus came, sin was revealed, and men don't like sin to be revealed. Sin separates us from God forever. You are in a good place when you weep before God, repenting over the least thing. If you have spoken unkindly, you realized it was not like the Lord. Your keen conscience has taken you to prayer. It is a wonderful thing to have a sensitive conscience. When everything is wrong, you cry to the Lord. It is when we are close to God that our hearts are revealed. God intends for us to live in purity, seeing Him all the time.
Thought for today: Our human spirit has to be controlled by the Holy Spirit.
Excerpted from Smith Wigglesworth Devotional by Smith Wigglesworth, © 1999 by Whitaker House. Published by Whitaker House, New Kensington, PA. Used with permission. All rights reserved. www.whitakerhouse.com.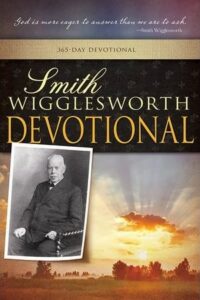 Smith Wigglesworth Devotional: 365 Day Devotional
By Whitaker House
Smith Wigglesworth was a man who took God at his word, and God used his faith as a model for others. Explore these daily truths from Scripture and the writings of the Apostle of Faith, and you'll quench your spiritual thirst, conquer defeating fears, be an effective soul winner, and see impossibilities turn into realities. 558 pages.
More Daily Devotions for June 5
Streams in the Desert by Mrs. Charles E. Cowman
Morning & Evening by Charles Spurgeon