Wigglesworth Devotional for June 3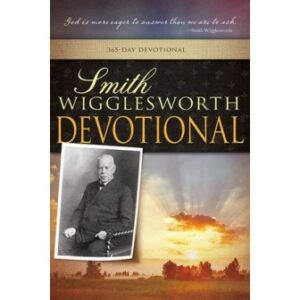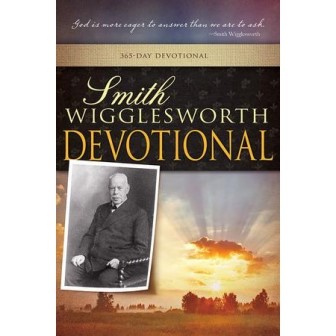 June 3
Experience His Joy
Count it all joy when you fall into various trials.
—James 1:2
Scripture reading: James 1:2-18
Perhaps you have been counting it all sadness when trials come. Never mind. Tell it to Jesus now. Express your deepest feelings to Him:
He knows it all, He knows it all,
My Father knows, He knows it all,
The bitter tears, how fast they fall,
He knows, my Father knows it all.
Sorrow may come at night, but "joy comes in the morning" (Ps. 30:5). So many believers never look up. When Jesus raised Lazarus from the dead, He lifted His eyes and said, "Father, I thank You that You have heard Me" (John 11:41). God wants us to have a resurrection touch about us. Never use your human plan when God speaks His Word. You have your cue from an almighty Source whose resources never fade away. His treasury is past measuring, abounding with extravagances of abundance, waiting to be poured out upon us.
Hear what the Scripture says, "God…gives to all liberally and without reproach" (James 1:5). The almighty hand of God comes to our weakness and says, "If you will dare to trust Me and not doubt, I will abundantly satisfy you from the treasure house of the Most High." He forgives, He supplies, He opens the door into His fullness and makes us know that He has done it all. When you come to Him, He gives you an overflow without measure, an expression of a Father's love.
He can satisfy every need. He satisfies the hungry with good things (Luke 1:53). Will you cast "all your care upon Him, for He cares for you" (1 Pet. 5:7)? God will help us. Glory to God. How He meets the needs of the hungry!
Thought for today: We may enter into things that will bring us sorrow and trouble, but through them, God will bring us to a deeper knowledge of Himself.
Excerpted from Smith Wigglesworth Devotional by Smith Wigglesworth, © 1999 by Whitaker House. Published by Whitaker House, New Kensington, PA. Used with permission. All rights reserved. www.whitakerhouse.com.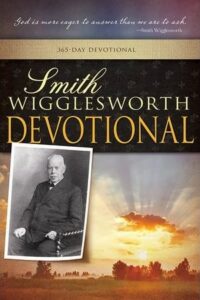 Smith Wigglesworth Devotional: 365 Day Devotional
By Whitaker House
Smith Wigglesworth was a man who took God at his word, and God used his faith as a model for others. Explore these daily truths from Scripture and the writings of the Apostle of Faith, and you'll quench your spiritual thirst, conquer defeating fears, be an effective soul winner, and see impossibilities turn into realities. 558 pages.
More Daily Devotions for June 3
Streams in the Desert by Mrs. Charles E. Cowman
Morning & Evening by Charles Spurgeon