Wigglesworth Devotional for June 18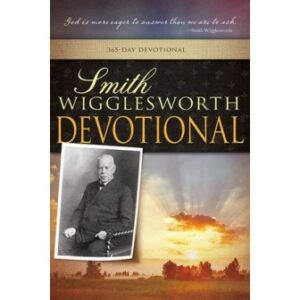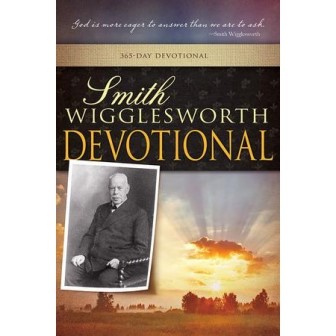 June 18
Divinely Adjusted
For with the heart one believes unto righteousness.
—Romans 10:10
Scripture reading: Psalm 57
May God show us that the only thing that is ever going to help us is the heart. It is the heart where we believe in faith. It is the heart that is inhabited by the Spirit. It is the heart that is moved by God. The mind is always secondary.
The heart conceives, the mind reflects, and the mouth is operated. But you must not try to reverse the order. Some people are all tongue, neither head nor heart. But when He comes, there is perfect order. It is as right as rain. Look how it comes! The heart believes and then like a ventilator, it flows through and quickens the mind. Then the tongue speaks of the glory of the Lord.
The Scriptures are perfect, the sacrifice is perfect, the revelation is perfect. Everything is so divinely adjusted by God Almighty that every person who comes into infinite revelation touched by God sees that the whole canon of Scripture is perfect from the beginning to the end. Not a single thing in the Scriptures clashes with or contradicts the Spirit and makes trouble.
When the power of God surges through the whole life, the Word becomes the personality of the subject. We become the subjects of the Spirit of the living God, and we are moved by the power of God until "we live and move and have our being" (Acts 17:28) within this flow of God's integrity. What a wonderful adjustment for weaknesses! God is able to shake us thoroughly, to send a wind and blow the chaff away until it will never be seen anymore. God is able to refine us in a way that everyone would desire to proclaim His praises:
It is better to shout than to doubt,
It is better to rise than to fail,
It is better to let the glory out,
Than to have no glory at all.
I am the last man to say anything about fasting, praying, or anything that has been a source of blessing to others. But I have learned by personal experience that I can get more out of one moment's faith than I can get out of a month's yelling. I can get more by believing God in a moment than I can get by screaming for a month. Also, I am positive that blessing comes out of fasting when the fasting is done in the right way. But I find so many people who make up their minds to fast, and they finish with a thick head, troubled bones, and sleepy conditions. I am satisfied that that is no way to fast. A way to fast is described in many Scriptures.
Praying and fasting go together. The Spirit leads you to pray.
The Spirit holds on to you until you forget even the hour or the day, and you are so caught up by the power of the Spirit that you want nothing, not even food or drink. Then God gets His plan through because He has you through and through. So the Lord of Hosts, I trust, will "surround [us] with songs of deliverance" (Ps. 32:7) and give us inward revelations until our whole beings will be uplifted.
Who dares to believe God? Who dares to claim his rights? What are your rights? "Now we are children of God" (1 John 3:2). This is a position of absolute rest, a position of faith. It is a place of perfect trust and perfect habitation where there are no disturbances. You experience peace like a river. Look at the face of God. Hallelujah! The very Word that comes to judge comes to help.
The law came as a judgment, but when the Spirit comes and breathes through the law, He comes to lift us higher and higher. Hallelujah! We must go a little further. God comes to us and says, "I will make it all right if you dare believe."
All the great things of God come to us as we realize our sinfulness before Him. Instead of hiding as Adam and Eve did when they realized they were naked (Gen. 3:7–10), we should come to God to be clothed. We cannot associate with the evil of this world. If you can be attracted by anything earthly, you have missed the greatest association that God has for you. If your property, your money, your friends, or any human thing can attract you from God, you are not His child in this respect. Come into line with God's Word. Let us encounter the Word; let us face God and see if this thing really is so.
Thought for today: Many people have lost out because their minds prevent them from letting God reach their hearts.
Excerpted from Smith Wigglesworth Devotional by Smith Wigglesworth, © 1999 by Whitaker House. Published by Whitaker House, New Kensington, PA. Used with permission. All rights reserved. www.whitakerhouse.com.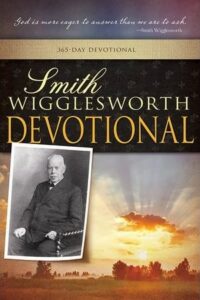 Smith Wigglesworth Devotional: 365 Day Devotional
By Whitaker House
Smith Wigglesworth was a man who took God at his word, and God used his faith as a model for others. Explore these daily truths from Scripture and the writings of the Apostle of Faith, and you'll quench your spiritual thirst, conquer defeating fears, be an effective soul winner, and see impossibilities turn into realities. 558 pages.
More Daily Devotions for June 18
Streams in the Desert by Mrs. Charles E. Cowman
Morning & Evening by Charles Spurgeon