Wigglesworth Devotional for June 13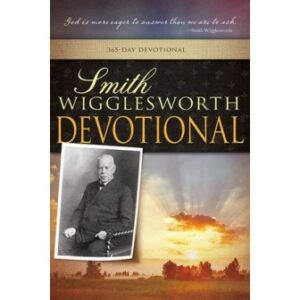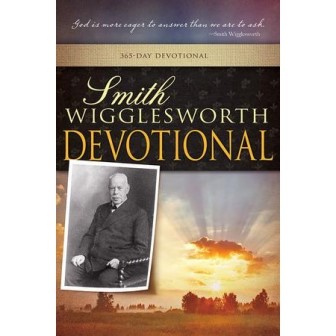 June 13
Take Authority over Satan
Get behind Me, Satan!
—Luke 4:8
Scripture reading: Luke 4:1-13
Jesus was wounded so that He might be able to identify with your weaknesses (Heb. 4:15). He took your flesh and laid it upon the cross so that "He might destroy him who had the power of death, that is, the devil, and release those who through fear of death were all their lifetime subject to bondage" (Heb. 2:14-15).
You will find that almost all the ailments that you experience come as a result of Satan, and they must be dealt with as satanic; they must be cast out. Do not listen to what Satan says to you, for the Devil is a liar from the beginning (John 8:44). If people would only listen to the truth of God, they would realize that every evil spirit is subject to them. They would find out that they are always in the place of triumph, and they would "reign in life through the One, Jesus Christ" (Rom. 5:17).
Never live in a place other than where God has called you, and He has called you from on high to live with Him. God has designed that everything will be subject to man. Through Christ, He has given you authority over all the power of the Enemy. He has worked out your eternal redemption.
I was finishing a meeting one day in Switzerland. When the meeting ended and we had ministered to all the sick, we went out to see some people. Two boys came to us and said that there was a blind man present at the meeting that afternoon. He had heard all the words of the preacher and said he was surprised that he had not been prayed for. They went on to say that this blind man had heard so much that he would not leave until he could see. I said, "This is positively unique. God will do something today for that man."
We got to the place. The blind man said he had never seen. He was born blind, but because of the Word preached in the afternoon, he was not going home until he could see. If ever I have joy, it is when I have a lot of people who will not be satisfied until they get all that they have come for. With great joy, I anointed him and laid hands on his eyes. Immediately, God restored his vision. It was very strange how the man reacted. There were some electric lights. First he counted them; then he counted us. Oh, the ecstatic pleasure that this man experienced every moment because of his sight! It made us all feel like weeping and dancing and shouting. Then he pulled out his watch and said that for years he had been feeling the raised figures on the watch in order to tell the time. But now, he could look at it and tell us the time. Then, looking as if he had just awakened from some deep sleep, or some long, strange dream, he realized that he had never seen the faces of his father and mother. He went to the door and rushed out. That night, he was the first person to arrive for the meeting. All the people knew him as the blind man, and I had to give him a long time to talk about his new sight.
I wonder how much you want to take with you today. You could not carry it if it were substance, but there is something about the grace, the power, and the blessings of God that can be carried, no matter how big they are. Oh, what a Savior! What a place we are in, by grace, that He may come in to commune with us. He is willing to say to every heart, "Peace, be still" (Mark 4:39), and to every weak body, "Be strong" (Deut. 31:6). Are you going halfway, or are you going all the way to the end?
Thought for today: Do not be deceived by Satan, but believe God.
Excerpted from Smith Wigglesworth Devotional by Smith Wigglesworth, © 1999 by Whitaker House. Published by Whitaker House, New Kensington, PA. Used with permission. All rights reserved. www.whitakerhouse.com.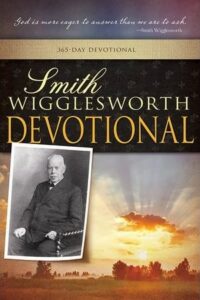 Smith Wigglesworth Devotional: 365 Day Devotional
By Whitaker House
Smith Wigglesworth was a man who took God at his word, and God used his faith as a model for others. Explore these daily truths from Scripture and the writings of the Apostle of Faith, and you'll quench your spiritual thirst, conquer defeating fears, be an effective soul winner, and see impossibilities turn into realities. 558 pages.
More Daily Devotions for June 13
Streams in the Desert by Mrs. Charles E. Cowman
Morning & Evening by Charles Spurgeon