Wigglesworth Devotional for July 26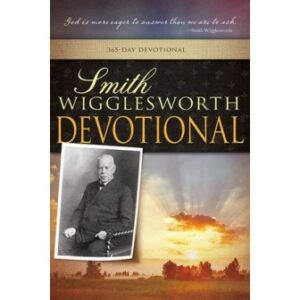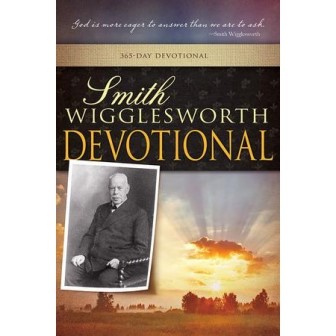 July 26
God's Wonder-Working Power
Who can utter the mighty acts of the LORD?
Who can declare all His praise?
—Psalm 106:2
Scripture reading: Psalm 106
A letter came to our house saying that a young man was very ill. He had been to our mission a few years before with a very bad foot; he had worn no shoe but had fastened a piece of leather around his foot. God had healed him that day. Three years afterward, something else came upon him. What it was I don't know, but his heart failed, and he was helpless. He could not get up or dress or do anything for himself. In that condition, he called his sister and told her to write to me and see if I would pray. My wife said to go, and she believed that God would give me that life. I went, and when I arrived at this place, I found that the whole country was expecting me. They had said that when I came, this man would be healed.
I said to the woman when I arrived, "I have come." "Yes," she said, "but it is too late." "Is he alive?" I asked. "Yes, barely alive," she said. I went in and put my hands on him and said, "Martin." He just breathed slightly and whispered, "The doctor said that if I move from this position, I will never move again." I said, "Do you know that the Scripture says, 'God is the strength of my heart and my portion forever' (Ps. 73:26)"? He said, "Should I get up?" I said, "No."
That day was spent in prayer and ministering the Word. I found a great state of unbelief in that house, but I saw that Martin had faith to be healed. His sister was home from an asylum. God kept me there to pray for that place. I said to the family, "Get Martin's clothes ready; I believe he is to be raised up." I felt the unbelief.
I went to the chapel and had prayer with a number of people around there, and before noon they, too, believed that Martin would be healed. When I returned, I said, "Are his clothes ready?" They said, "No." I said, "Oh, will you hinder God's work in this house?" I went into Martin's room all alone. I said, "I believe God will do a new thing today. I believe that when I lay hands on you, the glory of heaven will fill this place." I laid my hands on him in the name of the Father, Son, and Holy Spirit, and immediately the glory of the Lord filled the room, and I fell at once to the floor. I did not see what took place on the bed or in the room, but this young man began to shout, "Glory, glory!" and I heard him say, "For Your glory, Lord," and he stood before me perfectly healed. He went to the door and opened it, and his father stood there. He said, "Father, the Lord has raised me up," and the father fell to the floor and cried for salvation. The young woman brought out of the asylum was perfectly healed at that moment by the power of God in that house.
God wants us to see that the power of God coming upon people has something more in it than we have yet known. The power to heal and to baptize is available, but you must say, "Lord, what do You want me to do?" (Acts 9:6). You say it is four months before the harvest. If you had the eyes of Jesus, you would see that the harvest is already here (John 4:35). The Holy Spirit wants you for the purpose of manifesting Jesus through you. Oh, may you never be the same again! The Holy Spirit moving upon us will make us to be like Him, and we will truly say, "Lord, what do You want me to do?"
Thought for today: The Devil will say you can't have faith. Tell him he is a liar.
Excerpted from Smith Wigglesworth Devotional by Smith Wigglesworth, © 1999 by Whitaker House. Published by Whitaker House, New Kensington, PA. Used with permission. All rights reserved. www.whitakerhouse.com.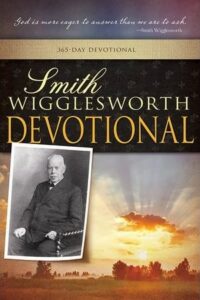 Smith Wigglesworth Devotional: 365 Day Devotional
By Whitaker House
Smith Wigglesworth was a man who took God at his word, and God used his faith as a model for others. Explore these daily truths from Scripture and the writings of the Apostle of Faith, and you'll quench your spiritual thirst, conquer defeating fears, be an effective soul winner, and see impossibilities turn into realities. 558 pages.
More Daily Devotions for July 26
Streams in the Desert by Mrs. Charles E. Cowman
Morning & Evening by Charles Spurgeon