Wigglesworth Devotional for July 14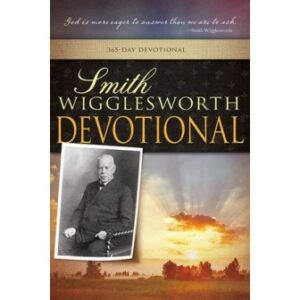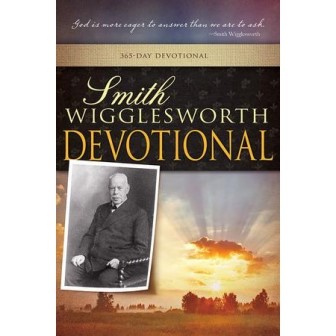 July 14
The Spirit Is upon Me
The Spirit of the LORD is upon Me.
—Luke 4:18
Scripture reading: Luke 4:1-21
I believe God is bringing us to a place where we know that the Spirit of the Lord is upon us. If we have not gotten to that place, God wants to bring us to the fact of what Jesus said in John 14: "I will pray the Father, and He will give you another Helper ['Comforter,' KJV], that He may abide with you forever" (v. 16). Because the Spirit of the Lord came upon Him who is our Head, we must see to it that we receive the same anointing, and that the same Spirit is upon us. The Devil will cause us to lose the victory if we allow ourselves to be defeated by him. But it is a fact that the Spirit of the Lord is upon us, and as for me, I have no message apart from the message He will give, and I believe that the signs He speaks of will follow.
I believe that Jesus was the One sent forth from God, and the propitiation for the sins of the whole world (1 John 2:2). We see the manifestation of the Spirit resting upon Him so that His ministry was with power. May God awaken us to the fact that this is the only place where there is any ministry of power.
The Comforter has come. He has come, and He has come to abide forever. Are you going to be defeated by the Devil? No, for the Comforter has come so that we may receive and give forth the signs that must follow, so that we may not by any means be deceived by the schemes of the Devil. There is no limit to what we may become if we dwell and live in the Spirit. In the Spirit of prayer, we are taken right away from earth into heaven. In the Spirit, the Word of God seems to unfold in a wonderful way, and it is only in the Spirit that the love of God is poured out in us (Rom. 5:5).
Thought for today: Who is the man who is willing to lay down everything so that he may have God's all?
Excerpted from Smith Wigglesworth Devotional by Smith Wigglesworth, © 1999 by Whitaker House. Published by Whitaker House, New Kensington, PA. Used with permission. All rights reserved. www.whitakerhouse.com.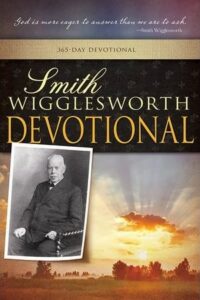 Smith Wigglesworth Devotional: 365 Day Devotional
By Whitaker House
Smith Wigglesworth was a man who took God at his word, and God used his faith as a model for others. Explore these daily truths from Scripture and the writings of the Apostle of Faith, and you'll quench your spiritual thirst, conquer defeating fears, be an effective soul winner, and see impossibilities turn into realities. 558 pages.
More Daily Devotions for July 14
Streams in the Desert by Mrs. Charles E. Cowman
Morning & Evening by Charles Spurgeon