Wigglesworth Devotional January 7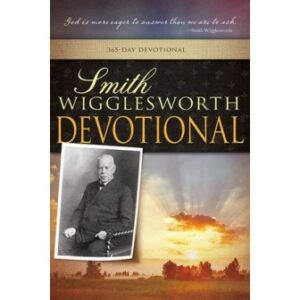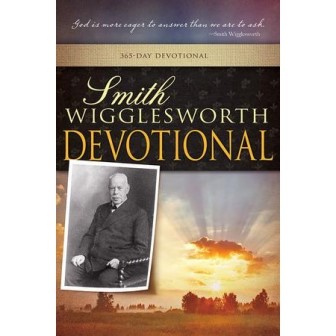 January 7
The Living Word
When He had come down from the mountain, great multitudes followed Him. And behold, a leper came and worshiped Him, saying, "Lord, if You are willing, You can make me clean." Then Jesus put out His hand and touched him, saying, "I am willing; be cleansed." Immediately his leprosy was cleansed.
—Matthew 8:1-3
Scripture reading: Isaiah 53:1-11
When I read these words, my heart is moved, for I realize that Jesus is just as much present with us as He was in Jerusalem when He walked the earth. How it changes our whole nature as we comprehend what Jesus meant when He said, "You search the Scriptures, for in them you think you have eternal life; and these are they which testify of Me" (John 5:39). This living Word is not given to us just because of the narratives or the wonderful parables that Jesus taught, but so that we, through it, might be changed. Beloved, His presence is so remarkable that if we will but call on Him, believing that He has the power to give eternal life at His command, we will be changed in body, soul, and spirit.
When Jesus was on earth and beheld suffering humanity, He was moved with compassion. He met the most difficult problems; one of the hardest conditions to meet was leprosy. The moment that leprosy was pronounced upon a person, it meant that he was doomed. Just as there was no remedy at that time for a leper, there is no earthly power that can deliver us from sin. Leprosy was the disease that had a death sentence, and sin means death to the spiritual man unless it is cleansed by the blood of Jesus. Here was a leper with the seal of death on him, and there was only one hope. What was it? If he could come to Jesus, he would be healed. But how could a leper come to Jesus? When a leper came near other people, he had to cry out: "Unclean! Unclean!" (Lev. 13:45)—so how could a leper ever get near to Jesus?
The difficulty was tremendous, but when faith lays hold, impossibilities must yield. When we touch the Divine and believe God, sins will be forgiven; diseases will go; circumstances will change. I can almost read the thoughts of the people as they passed by the leper: "You poor leper! If you had been where we were, you would have seen the most remarkable things happen, for people were delivered from all kinds of diseases today." The leper might have asked, "Where were you?" They would have answered, "We have been with Jesus!" Oh, the thrill of life when we have been with Jesus.
Let me give you a little picture. Every night when Jesus left the disciples and made His way up the mountainside, they would watch Him as far as the eye could see, until He disappeared. On the next day, the crowds would gather and watch for His appearing. They were so taken up with watching for Jesus that when they saw Him coming down the mountain, they could not keep quiet. Their hearts were full of the thought of seeing Him, but where was the leper? The leper, too, had come, but the eyes of the people were not on the leper now. They were watching for Jesus. The leper kept close to the crowd, and as Jesus drew nearer, he began his chant, "Unclean! Unclean!"
The crowd immediately moved away from him, leaving the path clear for the leper to be the first to get to Jesus. No one could turn him back. No one could stop a man whose heart was set on reaching Jesus. No power on earth can stop a sinner from reaching the side of the Master, if he has faith that will not be denied. Perhaps some have awful diseases in their bodies, or their souls are far away from God. They have been prayed for, and have prayed themselves, but the thing is not removed, and they are in the place where the leper was. He knew that Jesus could heal him. All he had to do was get close enough to Jesus.
Jesus makes one great sweeping statement from that day to this as He says, "I am willing; be cleansed." Immediately, the man's leprosy was cleansed.
Thought for today: When you are in the place God wants you to be, you will be healed.
Excerpted from Smith Wigglesworth Devotional by Smith Wigglesworth, © 1999 by Whitaker House. Published by Whitaker House, New Kensington, PA. Used with permission. All rights reserved. www.whitakerhouse.com.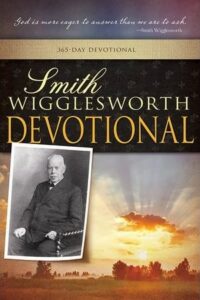 Smith Wigglesworth Devotional: 365 Day Devotional
By Whitaker House
Smith Wigglesworth was a man who took God at his word, and God used his faith as a model for others. Explore these daily truths from Scripture and the writings of the Apostle of Faith, and you'll quench your spiritual thirst, conquer defeating fears, be an effective soul winner, and see impossibilities turn into realities. 558 pages.
More Daily Devotions for January 7
Streams in the Desert by Mrs. Charles E. Cowman
Morning & Evening by Charles Spurgeon