Wigglesworth Devotional January 19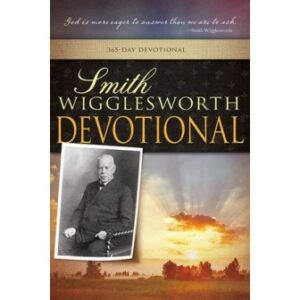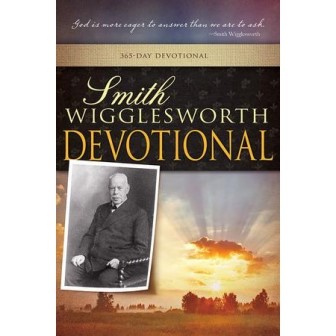 January 19
Trusting in God's Promises
So Abram departed as the LORD had spoken to him.
—Genesis 12:4
Scripture reading: Genesis 12:1-9
For twenty-five years, Abraham believed the promise that God would give him a son. For twenty-five years, he stood face-to-face with God on the promise, every year expecting to have a son. Sarah was becoming weaker, and Abraham's own stamina and body were becoming frailer. Natural conditions were changing both Sarah and him so that, as far as they could see, it would be humanly impossible for them to bring forth fruit. But Abraham dared not look either at Sarah or himself in that respect. He had to look at God. You cannot find anywhere that God ever failed. He wants to bring us into that blessed place of faith, changing us into a real substance of faith, until we are so like-minded that whatever we ask, we believe we receive, and our joy becomes full because we believe. I want you to see how God covered Abraham because he believed.
Hear what God said to Abraham, and then see how Abraham acted. He was among his own people and his own kindred, and God said to him, "Come out, Abraham, come out!" And Abraham obeyed and came out, not knowing where he was going. You will never go through with God in any area except by believing Him. It is "Thus says the Lord" every time, and you will see the plan of God come right through when you dare to believe. Abraham left his own country, and God was with him. Because he believed God, God overshadowed him.
When God sets His seal upon you, the Devil will not dare to break it. You know what a seal is, don't you? Now, then, when God puts His seal upon you, the Devil has no power there. He will not dare to break that seal and go through, and God puts His seal on the people who believe Him.
There are two kinds of righteousness. There is a righteousness that is according to the law, the keeping of the law, but there is a better righteousness than that. You ask, "What could be better than keeping the law" The righteousness that sees God and obeys Him in everything is better. The righteousness that believes that every prayer uttered is going to bring the answer from God is better. There is a righteousness that is made known only to the heart that knows God. There is a side to the inner man that God can reveal only to the one who believes Him.
We have many scriptural illustrations as well as personal ones to show us how God works with those who believe Him. One of the greatest examples of all is where God worked in Abraham. There were many good points about Sarah, but she had not reached the place of trusting fully in God. She laughed and then denied having done so (Genesis 18:12, 15). Before that, when they had waited a time and she had seen that their bodies were growing frailer, she had said, "It will be just as good for you to take Hagar for a wife and bring forth a son through her." (See Genesis 16:1-2.) But that was not the seed of Abraham that God had spoken about, and that caused a great deal of trouble in the house of Abraham.
The one who walks with God can only afford to follow God's leadings, and when He leads you, it is direct and clear. The evidence is so real that every day you know that God is with you, unfolding His plan to you. It is lovely to be in the will of God.
There is a higher order than the natural man, and God wants to bring us into this higher order where we will believe Him. In the first place, God promised Abraham a son. Could a child be born into the world, except through the natural law? It was when all natural law was finished and when there was no substance in these two persons, Abraham and Sarah, that the law of the Spirit brought forth a son. It was the law of faith in the God who had promised.
Thought for today: Prayer not only changes things but also changes you. The person of prayer recognizes his great inheritance of faith.
Excerpted from Smith Wigglesworth Devotional by Smith Wigglesworth, © 1999 by Whitaker House. Published by Whitaker House, New Kensington, PA. Used with permission. All rights reserved. www.whitakerhouse.com.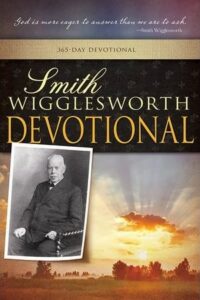 Smith Wigglesworth Devotional: 365 Day Devotional
By Whitaker House
Smith Wigglesworth was a man who took God at his word, and God used his faith as a model for others. Explore these daily truths from Scripture and the writings of the Apostle of Faith, and you'll quench your spiritual thirst, conquer defeating fears, be an effective soul winner, and see impossibilities turn into realities. 558 pages.
More Daily Devotions for January 19
Streams in the Desert by Mrs. Charles E. Cowman
Morning & Evening by Charles Spurgeon