Wigglesworth Devotional January 17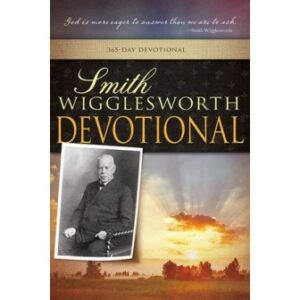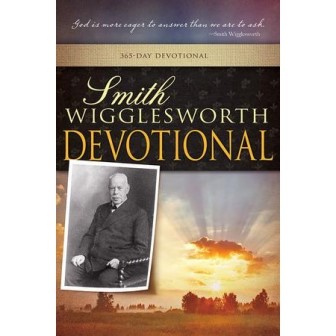 January 17
Say Amen to Jesus
Peter…said, "Now I know for certain that the Lord has sent His angel, and has delivered me from the hand of Herod and from all the expectation of the Jewish people."
—Acts 12:11
Scripture reading: Acts 12:1-17
There is a lot in an amen. I find that you can have zeal without faith. The Scripture reading shows the difference between the amen of faith and having zeal without faith.
When Peter was imprisoned by Herod, the church was in constant prayer for his release. They were even praying all night. They had zeal, but they did not have faith. Although there is much that could be commended to us from this passage, one thing is missing: faith. Young Rhoda had more faith than all the rest of them. When the knock came at the door, she ran to answer it. The moment she heard Peter's voice, she was so excited to share the good news that she didn't even unlock the gate so that Peter could come in. She ran with joy to tell those praying that Peter stood at the gate.
All the people said, "You are mad. It isn't so." She insisted that she had seen Peter, but the people had no faith at all. They said, "Perhaps God has sent an angel."
But Rhoda said, "It is Peter." And Peter continued knocking. They went and found him at the door. They had zeal but no faith. God wants to bring us to the place where we will take hold of Him in a living way. We need to rest and always trust the plan of God.
There was such a difference between Zacharias and Mary. Zacharias definitely wanted a son, but even when the angel came and told him that he would be a father, he was full of unbelief. The angel said, "You will be mute and not able to speak…because you did not believe" (Luke 1:20). But when the angel came to Mary, she said, "Let it be to me according to your word" (v. 38). This was the beginning of the amen.
God wants us to have an inward amen, a mighty moving amen. This amen says, "It is," because God has spoken.
Thought for today: Believe that there can be a real amen in your life.
Excerpted from Smith Wigglesworth Devotional by Smith Wigglesworth, © 1999 by Whitaker House. Published by Whitaker House, New Kensington, PA. Used with permission. All rights reserved. www.whitakerhouse.com.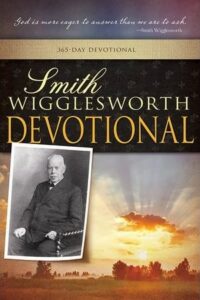 Smith Wigglesworth Devotional: 365 Day Devotional
By Whitaker House
Smith Wigglesworth was a man who took God at his word, and God used his faith as a model for others. Explore these daily truths from Scripture and the writings of the Apostle of Faith, and you'll quench your spiritual thirst, conquer defeating fears, be an effective soul winner, and see impossibilities turn into realities. 558 pages.
More Daily Devotions for January 17
Streams in the Desert by Mrs. Charles E. Cowman
Morning & Evening by Charles Spurgeon