Wigglesworth Devotional January 13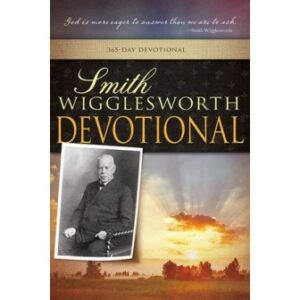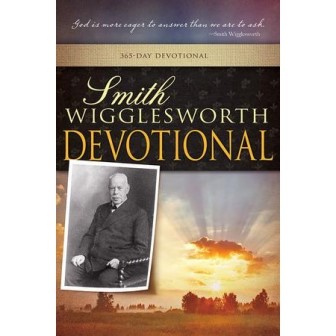 January 13
Faith at Work
He…gave some to be apostles, some prophets, some evangelists, and some pastors and teachers, for the equipping of the saints for the work of ministry…till we all come to the unity of the faith and of the knowledge of the Son of God.
—Ephesians 4:11–13
Scripture reading: Ephesians 4:7-5:1
A man traveled with me from Montreal to Vancouver and then on ship to New Zealand. He was a dealer of racehorses. It seemed he could not leave me. He was frivolous and talked about races, but he could not keep up his end of the conversation. I did not struggle to keep my end up because mine is a living power. No person who has Jesus as the inward power of his body needs to tremble when Satan comes around. All he has to do is to "stand still, and see the salvation of the LORD" (Exod. 14:13).
This man entered into a good deal of frivolity and talk of this world. Coming upon a certain island of the Fiji group, we all disembarked, and God gave me wonderful liberty in preaching. The man came back afterwards; he did not go to meet his racing and card-playing chums; instead, He came stealing back to the ship. With tears in his eyes, he said, "I am dying. I have been bitten by a snake." His skin had turned to a dark green, and his leg was swollen. "Can you help me?" he asked.
If we only knew the power of God! If we are in a place of substance, of reality, of ideal purpose, it is not human; we are dealing with almightiness. I have a present God. I have a living faith, and the living faith is the Word. The Word is life, and the Lord is "the same yesterday, today, and forever" (Heb. 13:8). Placing my hands upon the serpent bite, I said, "In the name of Jesus, come out!" He looked at me, and the tears came. The swelling went down before his eyes, and he was perfect in a moment.
Yes, "faith is the substance of things hoped for, the evidence of things not seen" (Heb. 11:1). Faith is what came into me when I believed. I was born of the incorruptible Word by the living virtue, life, and personality of God. I was instantly changed from nature to grace. I became a servant of God, and I became an enemy of unrighteousness.
The Holy Spirit wants us to clearly understand that we are a million times bigger than we know. Most Christians have no conception of what they are. Oh, that God would bring us into divine attractiveness by His almightiness so that all our bodies would wake up to resurrection force, to the divine, inward flow of eternal power coursing through our human frames.
God took you into His pavilion and began to clothe you and give you the gifts of the Spirit. He did this so that in that ministry, by the power of God, you would bring all the church into the perfect possession of the fullness of Christ. Oh, the wonder of it! Oh, the adaptability of His equipment!
I believe God wants something to be in you that could never be unless you cease to live for yourself. God wants you to live for Him, to live for others. But, oh, to have the touch of God! Beloved, the Holy Spirit is the Comforter. The Holy Spirit did not come to speak of Himself, but He came to unveil Him who said, "Take My yoke upon you and learn from Me, for I am gentle and lowly in heart, and you will find rest for your souls" (Matt. 11:29). The Holy Spirit came to thrill you with resurrection power, and He came so that you would be anointed with fresh oil that overflows in the splendor of His almightiness. Then right through you will come forth a river of divine anointing that will sustain you in the bitterest place. It will give life to the deadest formality and say to the weak, "Be strong," and to them who have no might, "The Lord of Hosts is
here to comfort you." (See Isaiah 40:29; Zechariah 1:17.) Possibility is the greatest thing of your life.
Thought for today: God wants us to be like the rising of the sun, filled with the rays of heaven, all the time beaming forth the gladness of the Spirit of the Almighty.
Excerpted from Smith Wigglesworth Devotional by Smith Wigglesworth, © 1999 by Whitaker House. Published by Whitaker House, New Kensington, PA. Used with permission. All rights reserved. www.whitakerhouse.com.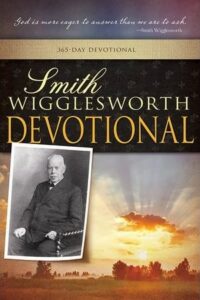 Smith Wigglesworth Devotional: 365 Day Devotional
By Whitaker House
Smith Wigglesworth was a man who took God at his word, and God used his faith as a model for others. Explore these daily truths from Scripture and the writings of the Apostle of Faith, and you'll quench your spiritual thirst, conquer defeating fears, be an effective soul winner, and see impossibilities turn into realities. 558 pages.
More Daily Devotions for January 13
Streams in the Desert by Mrs. Charles E. Cowman
Morning & Evening by Charles Spurgeon