Wigglesworth Devotional January 1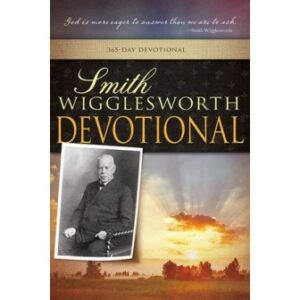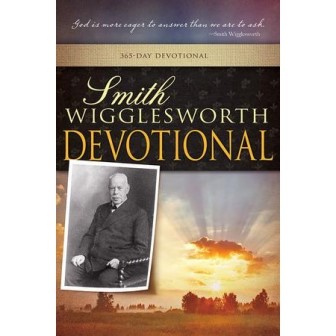 January 1
God's Plan Is Best
For as the heavens are higher than the earth, so are My ways higher than your ways, and My thoughts than your thoughts.
—Isaiah 55:9
Scripture reading: Genesis 28:10-22
Looking back on our spiritual journeys, we will see that we have held on to our own way too much of the time. When we come to the end of ourselves, God can begin to take control. The Scripture asks, "Can two walk together, unless they are agreed?" (Amos 3:3). We cannot enter into the profound truths of God until we relinquish control, for "flesh and blood cannot inherit the kingdom of God; nor does corruption inherit incorruption" (1 Cor. 15:50).
Jacob's name means "supplanter." When Jacob came to the end of his plans, God had a better plan. How slow we are to see that there is a better way.
The glory is never so wonderful as when we realize our helplessness, throw down our sword, and surrender our authority to God. Jacob was a diligent worker, and he would go through any hardship if he could have his own way. In numerous situations, he had his way; all the while, he was ignorant of how gloriously God had preserved him from calamity.
God has a plan beyond anything that we have ever known. He has a plan for every individual life, and if we have any other plan in view, we miss the grandest plan of all. Nothing in the past is equal to the present, and nothing in the present can equal the things of tomorrow. Tomorrow should be so filled with holy expectations that we will be living flames for Him. God never intended His people to be ordinary or commonplace. His intentions were that they should be on fire for Him, conscious of His divine power, realizing the glory of the Cross that foreshadows the crown.
Jacob and his mother had a plan to secure the birthright and the blessing, but God planned the ladder and the angels. Isaac, Jacob's father, agreed that Jacob should go "to Padan Aram, to the house of Bethuel [his] mother's father" (Gen. 28:2). On his way there, Jacob rested his head on a stone. In his dream, he saw a "ladder…and its top reached to heaven" (v. 12). Above the ladder, Jacob saw God and heard Him say, "The land on which you lie I will give to you and your descendants" (v. 13). He also heard God tell him, "I am with you and will keep you wherever you go, and will bring you back to this land; for I will not leave you" (v. 15). What a good thing for Jacob that in the middle of carrying out his own plan, God found him at the right place. The trickery to obtain the birthright had not been the honorable thing to do, but here at Bethel, he found that God was with him.
Many things may happen in our lives, but when the veil is lifted and we see the glory of God, His tender compassion covers us all the time. How wonderful to be where God is. Jacob experienced twenty-one years of wandering, fighting, and struggling. Listen to his conversation with his wives: "Your father has deceived me and changed my wages ten times, but God did not allow him to hurt me" (Gen. 31:7). To his father-in-law, Jacob said,
Unless the God of my father…had been with me, surely now you would have sent me away empty-handed. God has seen my affliction and the labor of my hands. (Gen. 31:42)
There is a way that God establishes. In our human planning, we may experience blessings of a kind, but we also undergo trials, hardships, and barrenness that God would have kept from us if we had followed His way. I realize through the anointing of the Holy Spirit that there is a freshness, a glow, a security in God where you can know that God is with you all the time. There is a place to reach where all that God has for us can flow through us to a needy world all the time.
Thought for today:
There is a good; there is a better; but God has a best, a higher standard for us than we have yet attained. It is a better thing if it is God's plan and not ours.
Excerpted from Smith Wigglesworth Devotional by Smith Wigglesworth, © 1999 by Whitaker House. Published by Whitaker House, New Kensington, PA. Used with permission. All rights reserved. www.whitakerhouse.com.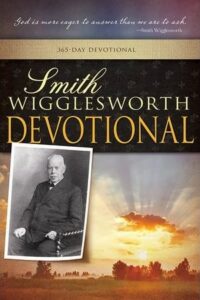 Smith Wigglesworth Devotional: 365 Day Devotional
By Whitaker House
Smith Wigglesworth was a man who took God at his word, and God used his faith as a model for others. Explore these daily truths from Scripture and the writings of the Apostle of Faith, and you'll quench your spiritual thirst, conquer defeating fears, be an effective soul winner, and see impossibilities turn into realities. 558 pages.
More Daily Devotions for January 1
Streams in the Desert by Mrs. Charles E. Cowman
Morning & Evening by Charles Spurgeon