Wigglesworth Devotional February 7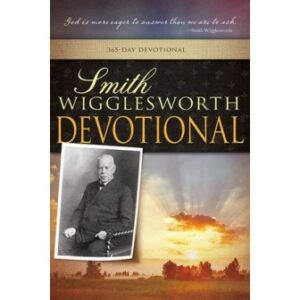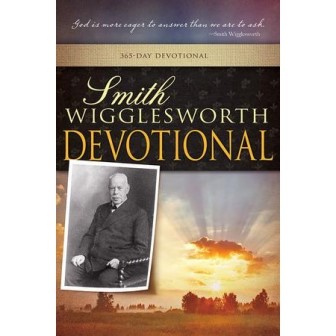 February 7
Faith Is a Sure Foundation
Where is your faith?
—Luke 8:25
Scripture reading: Luke 8:21-39
The Word of God is not only wonderful, but also powerful. Any natural condition can be changed by the Word of God, which is a supernatural power. In the Word of God is the breath, the nature, and the power of the living God, and His power works in every person who dares to believe His Word. There is life through the power of it, and as we receive the Word of faith, we receive the nature of God Himself.
It is as we lay hold of God's promises in simple faith that we become partakers of the divine nature. As we receive the Word of God, we come right into touch with a living force, a power that changes nature into grace, a power that makes dead things live, and a power that is of God, that will be manifested in our flesh. This power has come forth with its glory to transform us by divine acts into sons of God, to make us like the Son of God, by the Spirit of God who moves us on from grace to grace and from glory to glory as our faith rests in this living Word.
It is important that we have a foundational truth, something greater than ourselves, on which to rest. In Hebrews 12:2 we read, "Looking unto Jesus, the author and finisher of our faith." Jesus is our life, and He is the power of our life. We see in the fifth chapter of Acts that as soon as Peter was let out of prison, the Word of God came: "Go…speak…all the words of this life" (Acts 5:20).
There is only one Book that has life. In this Word we find Him who came that we might have life and have it more abundantly (John 10:10), and by faith this life is imparted to us. When we come into this life by divine faith—and we must realize that it is by grace we are saved through faith, and that it is not of ourselves but "is
the gift of God" (Eph. 2:8)—we become partakers of this life. This Word is greater than anything else. There is no darkness in it at all. Anyone who dwells in this Word is able under all circumstances to say that he is willing to come to the light so that his deeds may be seen (John 3:21). But outside of the Word is darkness, and the manifestations of darkness will never desire to come to the light because their deeds are evil. But the moment we are saved by the power of the Word of God, we love the light and the truth. The inexpressible divine power, force, passion, and fire that we receive are of God. Drink, my beloved, drink deeply of this Source of life.
"Faith is the substance of things hoped for" (Heb. 11:1). Someone said to me one day, "I would not believe in anything I could not handle and see." Everything you can handle and see is temporary and will perish with the using. But the things not seen are eternal and will not fade away. Are you dealing with tangible things or with the things that are eternal, that are facts, that are made real to faith? Thank God that through the knowledge of the truth of the Son of God, I have within me a greater power, a mightier working, an inward impact of life, of power, of vision, and of truth more real than anyone can know who lives in the realm of the tangible.
Thought for today: God manifests Himself to the person who dares to believe.
Excerpted from Smith Wigglesworth Devotional by Smith Wigglesworth, © 1999 by Whitaker House. Published by Whitaker House, New Kensington, PA. Used with permission. All rights reserved. www.whitakerhouse.com.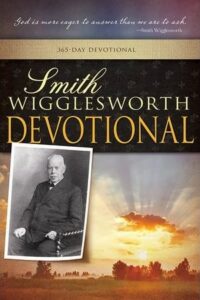 Smith Wigglesworth Devotional: 365 Day Devotional
By Whitaker House
Smith Wigglesworth was a man who took God at his word, and God used his faith as a model for others. Explore these daily truths from Scripture and the writings of the Apostle of Faith, and you'll quench your spiritual thirst, conquer defeating fears, be an effective soul winner, and see impossibilities turn into realities. 558 pages.
More Daily Devotions for February 7
Streams in the Desert by Mrs. Charles E. Cowman
Morning & Evening by Charles Spurgeon