Wigglesworth Devotional for December 7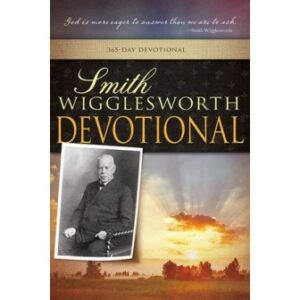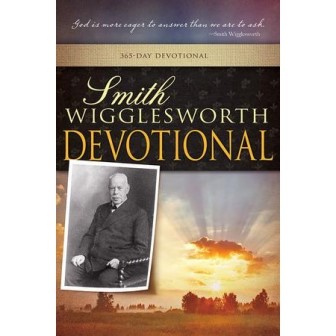 December 7
Why Tongues?
Therefore tongues are for a sign, not to those who believe but to unbelievers.
—1 Corinthians 14:22
Scripture reading: 1 Corinthians 14:26-40
Why has God brought this gift of tongues into operation? There is a reason. If there were not a reason, it would not be there. Why did God design it? You must see with me that the gift of tongues was never in evidence before the Holy Spirit came. The old dispensation was very wonderful in prophetic utterances. Every person, whoever he is, who receives the Holy Spirit will have prophetic utterances in the Spirit unto God or in a human language supernaturally coming forth, so that all the people will know that it is the Spirit.
This is the reason we want all the people filled with the Holy Spirit: they are to be prophetic. When a prophecy is given, it means that God has a thought, a word in season, that has never been in season before—things both new and old. The Holy Spirit brings things to pass!
So when God fulfilled the promise, when the time was appointed, the Holy Spirit came and filled the apostles. The gift that had never been in operation before came into operation that wonderful day in the Upper Room, and for the first time in all of history, men were speaking in a new order; it was not an old language, but language that was to be interpreted.
This is profound because we recognize that God is speaking. No man understands it. The Spirit is speaking, and the Spirit opens the revelation that they will have, without adulteration.
Tongues are a wonderful display of this; they are to revive the people; they are to give new depths of thought.
If you ever want to know why the Holy Spirit was greatly needed, you will find it in the third chapter of Ephesians. You will be amazed. The language is wonderful. Paul said that he was "the least of all the saints" (Eph. 3:8), yet God had called him to be a "minister" (v. 7). His language is wonderful, yet he felt in his heart and life that there was something greater, that the Spirit had him, and he bowed his knees unto the Father (v. 14).
You cannot find in all the Scriptures words with such profound fruit as those that ring through the verses of Paul's remarkable prayer in the Holy Spirit. He prayed "that you may be filled with all the fullness of God" (Eph. 3:19), and "that you…may be able to comprehend with all the saints" (vv. 17–18). He prayed that you may be able to ask and think, and think and ask, and that it will not only be abundantly but that it will also be "exceeding abundantly above all that" you can "ask or think" (v. 20). There is a man closing down and the Holy Spirit praying.
Thought for today: The Holy Spirit did not come to exalt you; He came so that you could exalt the Lord.
Excerpted from Smith Wigglesworth Devotional by Smith Wigglesworth, © 1999 by Whitaker House. Published by Whitaker House, New Kensington, PA. Used with permission. All rights reserved. www.whitakerhouse.com.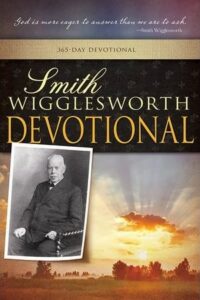 Smith Wigglesworth Devotional: 365 Day Devotional
By Whitaker House
Smith Wigglesworth was a man who took God at his word, and God used his faith as a model for others. Explore these daily truths from Scripture and the writings of the Apostle of Faith, and you'll quench your spiritual thirst, conquer defeating fears, be an effective soul winner, and see impossibilities turn into realities. 558 pages.
More Daily Devotions for December 7
Streams in the Desert by Mrs. Charles E. Cowman
Morning & Evening by Charles Spurgeon