Wigglesworth Devotional for December 6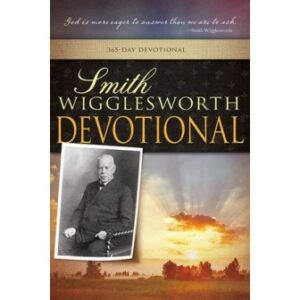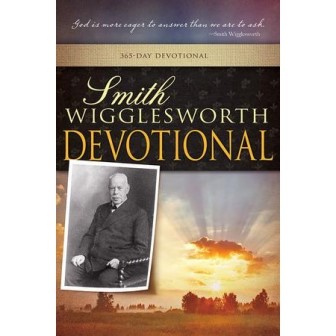 December 6
A Ruined Life
Part Two
For I say, through the grace given to me, to everyone who is among you, not to think of himself more highly than he ought to think, but to think soberly, as God has dealt to each one a measure of faith.
—Romans 12:3
Scripture reading: Mark 13:21–37
As soon as I got to York, people came around me and said, "Oh, we've got him! We've got him! The only thing that is needed now is that we want him to receive the Holy Spirit, and as soon as he receives, we will know we have got him." They were talking about a certain young man in whom they saw unusual potential to be a great spiritual leader. When that young man spoke in tongues, they almost went wild. They shouted, they wept, they prayed. Oh, they were so excited!
The leaders said they were overjoyed at the fact of this man's baptism. I said, "Be still; the Lord will do His own work."
In a short time, he was through in the Spirit, and everybody was rejoicing and applauding. They fell into great error there. God has never yet allowed any human being to be applauded for doing the Lord's work.
This young man was in the power of the Holy Spirit, and it was lovely. But they came around him, shaking his hand and saying, "Now we have the greatest teacher there is."
Was this wrong? It was perfectly right, yet it was the worst thing they could have done; they should have been thankful in their hearts. I want to tell you that the Devil never knows your thoughts, and if you won't let your thoughts out in public, you will be safe. He can suggest a thought; he can suggest thoughts of evil. But that is not sin; all these things are from outside of you. The Devil can suggest evil things for you to receive, but if you are pure, it is like water off a duck's back.
One woman came up and said, "I wouldn't be surprised if you were another John the Baptist."
Again, before we left, this woman came up and said, "Will you believe? It is a prophecy I have received that you have to be John the Baptist.
Thank God, he put it off. But how satanic, how devilish, how unrighteous, and how untrue her words were!
That night, as he was walking home along a country road, another voice came, louder than the woman's, right in the open air: "You are John the Baptist!"
Again the young man was able to guard it off. In the middle of the night, he was awakened out of his sleep, and this voice came again: Rise, get up. You are John the Baptist. Declare it!"
And the poor man this time was not able to deal with it. He did not know what I am now telling you. I tell you with a sorrowful heart that for hours that morning he was walking around York, shouting, "I am John the Baptist!" Nothing could be done. He had to be detained.
Who did it? Why, the people, of course.
You have no right to come around me or anybody else and say, "You are wonderful!" That is satanic. I tell you, we have plenty of the Devil to deal with without your causing a thousand demons to come and help. We need common sense.
How could that young man have been delivered? He could have said, "Did Jesus come in the flesh?" The demon power would have said no, and then the Comforter would have come.
Lord, bring us to a place of humility and brokenheartedness where we will see the danger of satanic powers.
Don't think that the Devil is a big ugly monster; he comes as an angel of light (2 Cor. 11:14). He comes at a time when you have done well, and he tells you about it. He comes to make you feel you are somebody. The Devil is an exalted demon. Oh, look at the Master.
Thought for today: May God give us the mindset of the Beatitudes (Matt. 5:3–12) where we will be broken and humble and in the dust; then God will raise us and place us in a high place.
Excerpted from Smith Wigglesworth Devotional by Smith Wigglesworth, © 1999 by Whitaker House. Published by Whitaker House, New Kensington, PA. Used with permission. All rights reserved. www.whitakerhouse.com.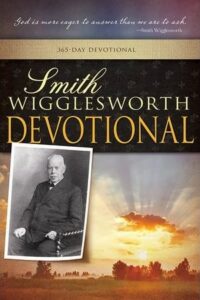 Smith Wigglesworth Devotional: 365 Day Devotional
By Whitaker House
Smith Wigglesworth was a man who took God at his word, and God used his faith as a model for others. Explore these daily truths from Scripture and the writings of the Apostle of Faith, and you'll quench your spiritual thirst, conquer defeating fears, be an effective soul winner, and see impossibilities turn into realities. 558 pages.
More Daily Devotions for December 6
Streams in the Desert by Mrs. Charles E. Cowman
Morning & Evening by Charles Spurgeon