Wigglesworth Devotional for August 9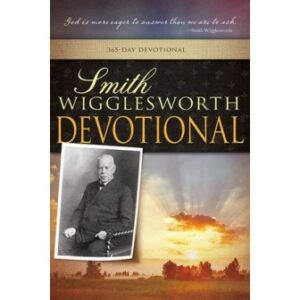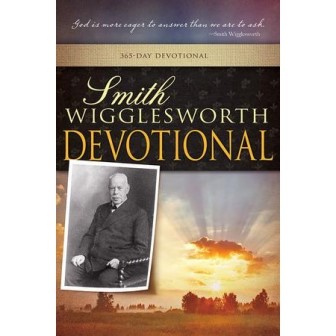 August 9
One Body
There is one body and one Spirit.
—Ephesians 4:4
Scripture reading: James 4:17; 5:1-12
We must recognize that there is only one body. The longsuffering of God reaches out to believers who have the idea that only those in their church are right. That way of thinking is foolishness. It is foolishness for people to come to their Communion table and think that their table is the only table. What about the hundreds of people who are sitting around their tables partaking of the bread and the wine? Friend, the body of Christ consists of all who are in Christ.
The Scriptures definitely say that all who are Christ's at His coming will be changed. It seems that we cannot be all Christ's unless something is done, and God will sweep away so many attitudes that are spoiling our unity. We must reach the place of perfect love.
Oh, the body appearing as one body! Oh, the entire body possessing the same joy, the same peace, the same hope! No division, all one in Christ! Who can make a body like that? This body is made deep in the Cross. The blood takes away all impurities and everything that will mar the vessel. God is making a vessel for honor, fit for the Master's use (2 Tim. 2:21), joined with that body — one body.
Let us be careful that we do not in any way defile the body, because God is chastening the body and fitting it together. There is something deeper down in the spirit of the regenerated person when the impurities of life and of the flesh fall off. Oh, there is a resemblance, a likeness, a perfection of holiness, of love! O God, take away the weaknesses and all the depravities.
"Now you are the body of Christ, and members individually ['in particular,' KJV]" (1 Cor. 12:27). I like the word "particular"; it tells us that there is just the right place for us. God is making us fit in that place so that for all time we will have a wonderful place in that body.
Thought for today: You will never advance in the kingdom unless you see that in every church there is a nucleus that has as real a God as you have.
Excerpted from Smith Wigglesworth Devotional by Smith Wigglesworth, © 1999 by Whitaker House. Published by Whitaker House, New Kensington, PA. Used with permission. All rights reserved. www.whitakerhouse.com.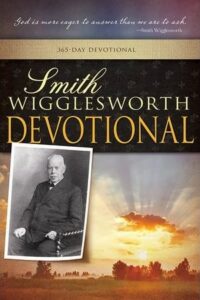 Smith Wigglesworth Devotional: 365 Day Devotional
By Whitaker House
Smith Wigglesworth was a man who took God at his word, and God used his faith as a model for others. Explore these daily truths from Scripture and the writings of the Apostle of Faith, and you'll quench your spiritual thirst, conquer defeating fears, be an effective soul winner, and see impossibilities turn into realities. 558 pages.
More Daily Devotions for August 9
Streams in the Desert by Mrs. Charles E. Cowman
Morning & Evening by Charles Spurgeon