Wigglesworth Devotional for August 25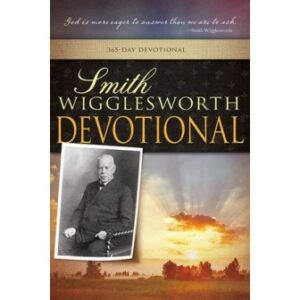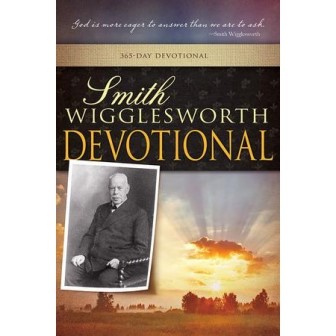 August 25
Be Specific in What You Ask
One thing I have desired of the LORD, that will I seek.
—Psalm 27:4
Scripture reading: Psalm 27
The person who says "I am ready for anything" will never get it. "What are you seeking, my brother?" "Oh, I am ready for anything." You will never get anything.
When the Lord reveals to you that you must be filled with the Holy Spirit, seek only that one thing, and God will give you that one thing. It is necessary for you to seek one thing first.
Never forget, the baptism will always be as it was in the beginning. It has not changed. And if you want a real baptism, expect it to be just the same as the early believers had it at the beginning.
"What did they have at the beginning?" you ask.
Well, they knew when others had the same experience they had had at the beginning, for they heard them speak in tongues. That is the only way they did know, because they heard the others saying the same things in the Spirit that they had said at the beginning. As it was in the beginning, so it will be forever.
I do not say anything against ordination; I think that is very good. However, there is an ordination that is better, and it is the ordination with the King. This is the only ordination that is going to equip you for the future.
The person who has passed through that ordination goes forth with fresh feet — the preparation of the Gospel (Eph. 6:15); he goes forth with a fresh voice, speaking as the Spirit gives utterance (Acts 2:4); he goes forth with a fresh mind, his mind being illuminated by the power of God (see Hebrews 8:10); he goes forth with a fresh vision and sees all things new. (See 2 Corinthians 5:17.)
When the Holy Spirit comes, He will reveal things to you. Has He revealed them yet? He is going to do it. Just expect Him to do so. The best thing for you is to expect Him to do it now.
Thought for today: The King is already on His throne, but He needs crowning; when the Holy Spirit comes, He crowns the King inside of us.
Excerpted from Smith Wigglesworth Devotional by Smith Wigglesworth, © 1999 by Whitaker House. Published by Whitaker House, New Kensington, PA. Used with permission. All rights reserved. www.whitakerhouse.com.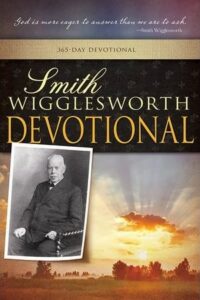 Smith Wigglesworth Devotional: 365 Day Devotional
By Whitaker House
Smith Wigglesworth was a man who took God at his word, and God used his faith as a model for others. Explore these daily truths from Scripture and the writings of the Apostle of Faith, and you'll quench your spiritual thirst, conquer defeating fears, be an effective soul winner, and see impossibilities turn into realities. 558 pages.
More Daily Devotions for August 25
Streams in the Desert by Mrs. Charles E. Cowman
Morning & Evening by Charles Spurgeon