Wigglesworth Devotional for August 24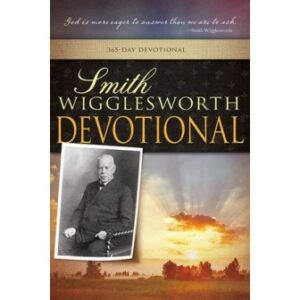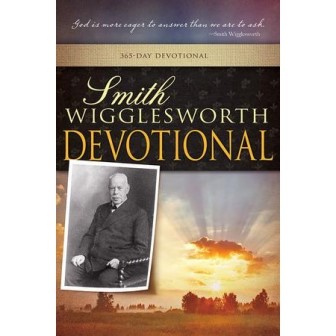 August 24
The Work of the Holy Spirit
He will take of Mine and declare it to you.
—John 16:15
Scripture reading: John 16:5-15
What will the Holy Spirit do? The Holy Spirit is prophetic. He says, "Be of good cheer" (John 16:33); "Take My yoke upon you and learn from Me" (Matt. 11:29); "Have peace with one another" (Mark 9:50). You say, "But that is what Jesus said." It is what the Holy Spirit is taking and revealing to us. The Holy Spirit is the spokesman in these days, and He speaks the Word. The Holy Spirit takes the words of Jesus, and He is so full of truth that He never adds anything to them. He gives you the unadulterated Word of Truth, the Word of Life.
What are His words? Truths like these: "I am the light of the world" (John 8:12); "For God did not send His Son into the world to condemn the world, but that the world through Him might be saved" (John 3:17); and "Come to Me, all you who labor and are heavy laden, and I will give you rest" (Matt. 11:28). The Holy Spirit takes these words and gives them to you.
The Holy Spirit, the Spirit of Truth, is bringing forth the Word of Life. "I will give you rest." Rest? Oh, there is no rest like it! It can come in your moment of greatest trial.
When my dear wife was lying dead, the doctors could do nothing, and they said to me, "She is done; we cannot help you." My heart was so moved, and I said, "O God, I can't spare her!"
I went up to her and I said, "Oh, come back, come back and speak to me. Come back, come back!"
And the Spirit of the Lord moved, and she came back and smiled again.
Then the Holy Spirit said to me, "She is mine. Her work is done; she is mine."
Oh, the comforting word! No one else could have done it, but the Comforter came. At that moment, my dear wife passed away.
Thought for today: The Comforter has a word for us this day. There is only one Comforter, and He has been with the Father from the beginning. He comes only to give light.
Excerpted from Smith Wigglesworth Devotional by Smith Wigglesworth, © 1999 by Whitaker House. Published by Whitaker House, New Kensington, PA. Used with permission. All rights reserved. www.whitakerhouse.com.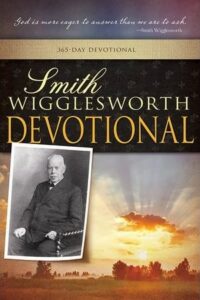 Smith Wigglesworth Devotional: 365 Day Devotional
By Whitaker House
Smith Wigglesworth was a man who took God at his word, and God used his faith as a model for others. Explore these daily truths from Scripture and the writings of the Apostle of Faith, and you'll quench your spiritual thirst, conquer defeating fears, be an effective soul winner, and see impossibilities turn into realities. 558 pages.
More Daily Devotions for August 24
Streams in the Desert by Mrs. Charles E. Cowman
Morning & Evening by Charles Spurgeon