Wigglesworth Devotional for August 19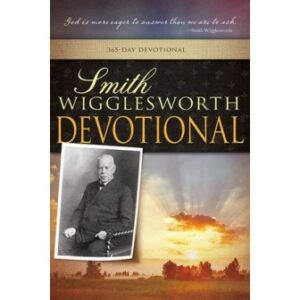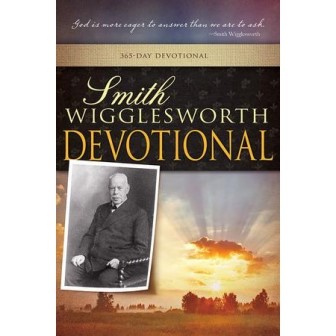 August 19
The Proper Use of Liberty
Where the Spirit of the Lord is, there is liberty.
—2 Corinthians 3:17
Scripture reading: Galatians 5:1-15
We must never abuse liberty; we must be in the place where liberty can use us. If we misuse liberty, we will be as dead as possible, and our efforts will all end with a fizzle. But if we are in the Spirit, the Lord of Life is the same Spirit. I believe it is right to jump for joy, but don't jump until the joy makes you jump, because if you do, you will jump flat. If you jump as the joy makes you jump, you will bounce up again.
In the Spirit, there is a divine plan. If Pentecostal people come into this plan in meekness and in the true knowledge of God, every heart in each meeting will be moved by the Spirit.
Liberty has many aspects to it, but no liberty is going to help people as much as testimony. I find people who don't know how to testify properly. We must testify only as the Spirit gives utterance. We find in the book of Revelation that "the testimony of Jesus is the spirit of prophecy" (Rev. 19:10).
Sometimes our flesh keeps us down, but our hearts are so full that they lift us up. Have you ever been like that? The flesh is fastening you to your seat, but your heart is bubbling over. At last the heart has more power, and you stand up. Then in that heart affection for Jesus, in the Spirit of love and in the knowledge of truth, you begin to testify, and when you are done, you sit down. Liberty used wrongly goes on after you have finished saying what God wants you to say, and it spoils the meeting. Do not use your liberty except for the glory of God.
So many churches are spoiled by long prayers and long testimonies. If he stays in the Spirit, the speaker can tell when he should sit down. When you begin to speak your own words, people get tired and wish that you would sit down. The anointing ceases, and you sit down worse than when you rose up.
It is nice for a person to begin cold and warm up as he goes on. When he catches fire and sits down in the midst of it, he will keep the fire afterward. Look! It is lovely to pray, and it is a joy to hear you pray, but when you go on and on after you are truly done, all the people get tired of it.
This excellent glory should go on to a liberality to everybody, and this would prove that all the church is in liberty. The church ought to be free so that the people always go away feeling, "Oh, I wish the meeting had gone on for another hour," or "What a glorious time we had at that prayer meeting!" or "Wasn't that testimony meeting a revelation!" That is the way to finish up. Never finish up with something too long; finish up with something too short. Then everybody comes again eager to pick up where they left off.
Thought for today: We are not to use liberty because we have it to use, but we are to let the liberty use us.
Excerpted from Smith Wigglesworth Devotional by Smith Wigglesworth, © 1999 by Whitaker House. Published by Whitaker House, New Kensington, PA. Used with permission. All rights reserved. www.whitakerhouse.com.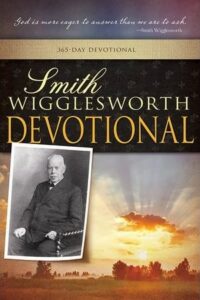 Smith Wigglesworth Devotional: 365 Day Devotional
By Whitaker House
Smith Wigglesworth was a man who took God at his word, and God used his faith as a model for others. Explore these daily truths from Scripture and the writings of the Apostle of Faith, and you'll quench your spiritual thirst, conquer defeating fears, be an effective soul winner, and see impossibilities turn into realities. 558 pages.
More Daily Devotions for August 19
Streams in the Desert by Mrs. Charles E. Cowman
Morning & Evening by Charles Spurgeon