Wigglesworth Devotional for August 13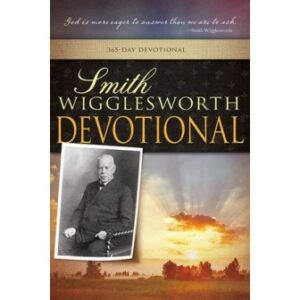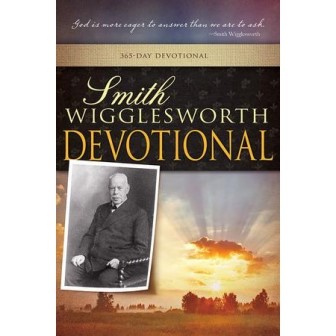 August 13
The Word of God in Us
Clearly you are an epistle of Christ.
—2 Corinthians 3:3
Scripture reading: Colossians 3:12-25
Think about these words: "Clearly you are an epistle of Christ." What an ideal position that now the sons of God are being manifested; now the glory is being seen; now the Word of God is becoming an expressed purpose in life until the Word has begun to live in God's children.
This position was truly evident in the life of Paul when he came to a climax and said, "I have been crucified with Christ; it is no longer I who live, but Christ lives in me; and the life which I now live in the flesh I live by faith in the Son of God" (Gal. 2:20).
How can Christ live in you? There is no way for Christ to live in you except by the manifested Word in you, declaring every day that you are a living epistle of the Word of God.
It is the living Christ; it is the divine likeness to God; it is the express image of Him. The Word is the only factor that works out and brings forth in you these glories of identification between you and Christ. It is the Word richly dwelling in your hearts by faith (Col. 3:16).
We may begin at Genesis and go right through the Scriptures and be able to recite them, but unless they are a living power within us, they will be a dead letter. Everything that comes to us must be quickened by the Spirit. "The letter kills, but the Spirit gives life" (2 Cor. 3:6).
We must have life in everything. Who knows how to pray except as the Spirit prays (Rom. 8:26)? What kind of prayer does the Spirit pray? The Spirit always brings to your remembrance the Scriptures, and He brings forth all your cries and your needs better than your words. The Spirit always takes the Word of God and brings your heart, mind, soul, cry, and need into the presence of God.
So we are not able to pray except as the Spirit prays, and the Spirit only prays according to the will of God (v. 27), and the will of God is all in the Word of God. No man is able to speak according to the mind of God and bring forth the deep things of God by his own mind.
God, help us to understand this, for it is out of the heart that all things proceed (Matt. 12:34). When we have entered in with God into the mind of the Spirit, we will find that God enraptures our hearts.
"Or do you think that the Scripture says in vain, "The Spirit who dwells in us yearns jealously"?" (James 4:5). I have been pondering over that verse for years, but now I can see that the Holy Spirit very graciously, very extravagantly, puts everything to one side so that He may enrapture our hearts with a great inward cry for Jesus. The Holy Spirit "yearns jealously" for us to have all the divine will of God in Christ Jesus right in our hearts.
When I speak about the "tablets of flesh, that is, of the heart" (2 Cor. 3:3), I mean the inward love. Nothing is as sweet to me as to know that the heart yearns with compassion. Eyes may see, ears may hear, but you may be immovable on those two lines unless you have an inward cry where "deep calls unto deep" (Ps. 42:7).
When God gets into the depths of our hearts, He purifies every intention of the thoughts and the joys. We are told in the Word that it is "joy inexpressible and full of glory" (1 Pet. 1:8).
Beloved, it is true that the commandments were written on tablets of stone. Moses, like a great big loving father over Israel, had a heart full of joy because God had shown him a plan by which Israel could partake of great things through these commandments. But God says that now the epistle of Christ is "not on tablets of stone" (2 Cor. 3:3), which made the face of Moses shine with great joy. It is deeper than that, more wonderful than that: the commandments are in our hearts; the deep love of God is in our hearts; the deep movings of eternity are rolling in and bringing God in. Hallelujah!
Oh, beloved, let God the Holy Spirit have His way today in unfolding to us all the grandeur of His glory. Yes, He is mine! Beloved, He is mine!
Thought for today: No one is perfected or equipped in any area except as the living Word abides in him.
Excerpted from Smith Wigglesworth Devotional by Smith Wigglesworth, © 1999 by Whitaker House. Published by Whitaker House, New Kensington, PA. Used with permission. All rights reserved. www.whitakerhouse.com.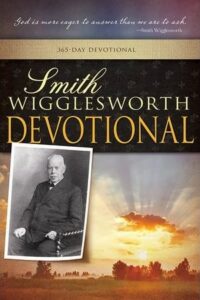 Smith Wigglesworth Devotional: 365 Day Devotional
By Whitaker House
Smith Wigglesworth was a man who took God at his word, and God used his faith as a model for others. Explore these daily truths from Scripture and the writings of the Apostle of Faith, and you'll quench your spiritual thirst, conquer defeating fears, be an effective soul winner, and see impossibilities turn into realities. 558 pages.
More Daily Devotions for August 13
Streams in the Desert by Mrs. Charles E. Cowman
Morning & Evening by Charles Spurgeon