Wigglesworth Devotional for April 7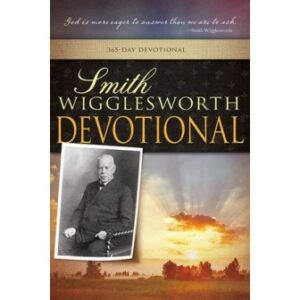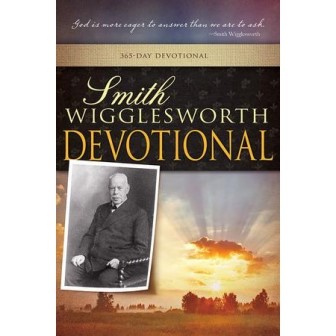 April 7
The New Birth
As we have borne the image of the man of dust, we shall also bear the image of the heavenly Man.
—1 Corinthians 15:49
Scripture reading: John 3:1-21
Jesus spoke to Nicodemus and told him that this new birth is not flesh and blood; it is the life of God. It is a spiritual life, as real as God, as true as God. We are formed in God's very image. He has quickened us and made us to be like Him with an inward, spiritual life. Just as we have our humanity, so the new nature, the new power, is continually forming a new man in us after the order of Him. The first Adam was formed, and we are in the vision of him; the last Adam, the new creation, is going to have a vision and expression like Him.
I was once exactly where Nicodemus was; I said, "How can these things be?" (John 3:9). Then there came by faith a regenerating power that made me know I was born of God. It came like the wind. I could not see it, but I felt it. It had a tremendous effect upon my human nature, and I found that I was a new creation. I found I wanted to pray and to talk about the Lord. Oh, I will never forget saying "Father."
If you catch this truth, it does not matter where you are. If you are in exile somewhere — isolated from everybody, far from any human comfort — if this life gets into you, you will know that when He comes again, you will go to meet Him.
When you are born of God, God's nature comes in. I won't call it the germ of eternal life, but the seed of God, because we are conceived by the Word, we are quickened by the power, we are made after His order. What is from above has entered into what is below, and you have now become a quickened spirit. You were dead, without aspiration, and without desire. As soon as His life comes in, aspiration, desire, and prayer ascend, lifting higher and higher, and you have already moved toward heavenly things.
Thought for today: This new creation cannot live bound to the earth. It always lives, soaring higher — higher and higher, loftier and loftier, holier and holier.
Excerpted from Smith Wigglesworth Devotional by Smith Wigglesworth, © 1999 by Whitaker House. Published by Whitaker House, New Kensington, PA. Used with permission. All rights reserved. www.whitakerhouse.com.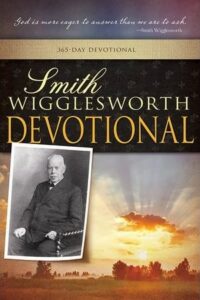 Smith Wigglesworth Devotional: 365 Day Devotional
By Whitaker House
Smith Wigglesworth was a man who took God at his word, and God used his faith as a model for others. Explore these daily truths from Scripture and the writings of the Apostle of Faith, and you'll quench your spiritual thirst, conquer defeating fears, be an effective soul winner, and see impossibilities turn into realities. 558 pages.
More Daily Devotions for April 7
Streams in the Desert by Mrs. Charles E. Cowman
Morning & Evening by Charles Spurgeon