Wigglesworth Devotional for April 29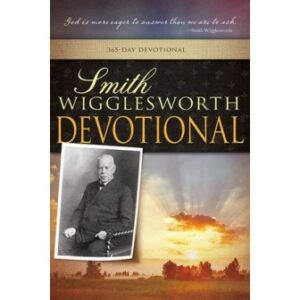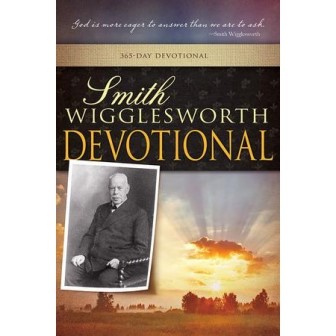 April 29
A Spirit of Mourning
Blessed are those who mourn, for they shall be comforted.
—Matthew 5:4
Scripture reading: Psalm 23
We must live in such a pure atmosphere that God will shine in and through our souls. Oh, this uttermost salvation (Heb. 7:25)! I am satisfied that as we get to know the Son of God, we will never be weak anymore. The tide will turn. Let us look at Matthew 5:4, "Blessed are those who mourn, for they shall be comforted."
Did Jesus mean mourning over death? No, He meant mourning over our sons and daughters who have not yet reached heaven, who know nothing about the things of the Spirit of Life. When God places within us a mourning cry to move the powers of God, then He will send a revival in every home.
It is impossible to get this spiritual mourning over lost souls without having the very next thing that God says, "[You] shall be comforted." As though God could give you a spirit of mourning over a needy soul, then not give you victory! Beloved, it is the mighty power of God in us. And when the Spirit brings us to this mourning attitude over lost souls and over all the failures that we see in professing Christians, until we can go into the presence of God with that mourning spirit, nothing will happen. But when that happens, rejoice; God will bring you through.
Revival is coming. God's heart is in the place of intense passion. Let us bend or break, for God is determined to bless us. Oh, the joy of service and the joy of suffering! Oh, to be utterly cast upon Jesus! God is coming forth with power. There must be no coming down from the cross but a going on from faith to faith and from glory to glory with an increasing diligence so that we may be found in Him "without spot and blameless" (2 Pet. 3:14). The spirit of mourning will turn into rejoicing as we are faithful before Him.
Thought for today: The end of all real faith always is rejoicing.
Excerpted from Smith Wigglesworth Devotional by Smith Wigglesworth, © 1999 by Whitaker House. Published by Whitaker House, New Kensington, PA. Used with permission. All rights reserved. www.whitakerhouse.com.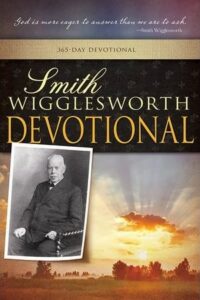 Smith Wigglesworth Devotional: 365 Day Devotional
By Whitaker House
Smith Wigglesworth was a man who took God at his word, and God used his faith as a model for others. Explore these daily truths from Scripture and the writings of the Apostle of Faith, and you'll quench your spiritual thirst, conquer defeating fears, be an effective soul winner, and see impossibilities turn into realities. 558 pages.
More Daily Devotions for April 29
Streams in the Desert by Mrs. Charles E. Cowman
Morning & Evening by Charles Spurgeon