Wigglesworth Devotional for April 23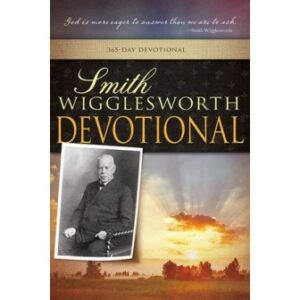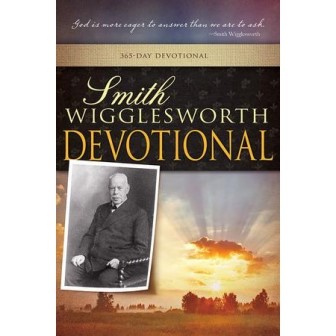 April 23
Divinely Used by God
You are an epistle of Christ.
—2 Corinthians 3:3
Scripture reading: Colossians 3:16-4:6
Law is beautiful when it is established in the earth. In every country and town, you will find that the law has something to do with keeping things straight, and in a measure, cities have some kind of sobriety because of their laws. But, beloved, we belong to a higher, nobler citizenship, not an earthly citizenship, for "our citizenship is in heaven" (Phil. 3:20). If the natural law will keep an earthly city in somewhat moderate conditions, what will the excellent glory be in divine relationship to the citizenship to which we belong? What is meant by excellent glory is that it outshines. The earth is filled with broken hearts, but the excellent glory fills redeemed men and women so that they show forth the excellency of the grace of the glory of God.
The man who is going on with God will have no mix-up in his speech. He will be so plain, precise, and divine in his conversation that everything will have a lift toward the glory. He may use great clarity of speech, but he must be a person who knows his message. He must know what God has in His mind in the Spirit, not in the letter. He is there as a vessel for honor, God's mouthpiece; therefore, he stands in the presence of God, and God speaks through him and uses him.
If your life is not in constant pitch, you will never ring the bells of heaven. We must be the mouthpiece of God, not by letter, but by the Spirit, and we must be so in the will of God that He will rejoice over us with singing (Zeph. 3:17). If we are in the Spirit, the Lord of life is the same Spirit. "Now the Lord is the Spirit; and where the Spirit of the Lord is, there is liberty" (2 Cor. 3:17).
There is no liberty that is going to help people so much as testimony. I find people who do not know how to testify in the right way. We must testify only as the Spirit gives utterance. You are not to use your liberty except for the glory of God. So many meetings are spoiled by long prayers and long testimonies. If the speaker remains in the Spirit, he will know when he should sit down. When you begin to repeat yourself, the people get wearied, and they wish you would sit down, for the anointing has then ceased.
It is lovely to pray, and it is a joy to hear you pray when you are in the Spirit; but if you keep going after the Spirit has finished, everyone gets tired of it. So God wants us to know that we are not to use liberty simply because we have it to use, but we are to let the liberty of the Spirit use us. Then we will know when to end. Our services ought to be so free in the Spirit that people can always go away with the feeling, "Oh, I wish the meeting had gone on for another hour," or "Was not that testimony meeting a revelation!"
Beloved, when we get God's Word in our hearts, it absolutely changes us in everything. And as we feast on the Word of the Lord, eat and digest the truth, and inwardly eat of Christ, we are changed every day from one state of glory to another. You will never find anything else but the Word that takes you there, so you cannot afford to put aside that Word.
I implore you, beloved, that you come short of none of these blessed teachings. These grand truths of the Word of God must be your testimony, your life, your pattern. "You are an epistle of Christ." God says this to you by the Spirit. When there is a standard that has not yet been reached in your life, God by His grace, by His mercy, and by your yieldedness can equip you for that place. You can never be prepared for it except by a broken heart and a contrite spirit, and by yielding to the will of God. But if you will come with a whole heart to the throne of grace, God will meet you and build you up on His spiritual plane.
Thought for today: You cannot sing a song of victory in a minor key.
Excerpted from Smith Wigglesworth Devotional by Smith Wigglesworth, © 1999 by Whitaker House. Published by Whitaker House, New Kensington, PA. Used with permission. All rights reserved. www.whitakerhouse.com.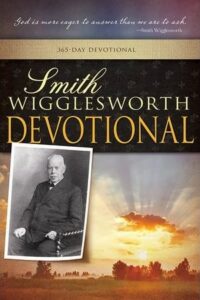 Smith Wigglesworth Devotional: 365 Day Devotional
By Whitaker House
Smith Wigglesworth was a man who took God at his word, and God used his faith as a model for others. Explore these daily truths from Scripture and the writings of the Apostle of Faith, and you'll quench your spiritual thirst, conquer defeating fears, be an effective soul winner, and see impossibilities turn into realities. 558 pages.
More Daily Devotions for April 23
Streams in the Desert by Mrs. Charles E. Cowman
Morning & Evening by Charles Spurgeon