Wigglesworth Devotional for April 22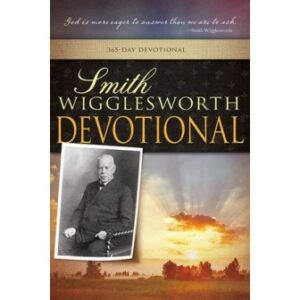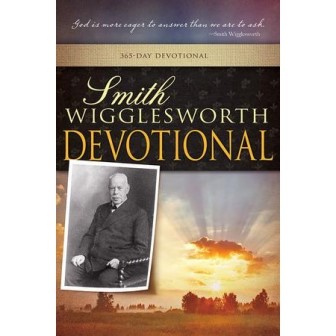 April 22
The Righteousness of Christ
The ministry of righteousness exceeds much more in glory.
—2 Corinthians 3:9
Scripture reading: John 2:1-21
All excellent glory is in Christ; all righteousness is in Him. Everything that pertains to holiness and godliness, everything that denounces and brings to death the natural, everything that makes you know that you have forever ceased to be, is always in an endless power in the risen Christ.
Whenever you look at Jesus, you can see so many different facts of His life. I see Him in those forty days before His ascension, with wonderful truth, infallible proofs of His ministry. What was the ministry of Christ? When you come to the very essence of His ministry, it was the righteousness of His purpose. The excellence of His ministry was the glory that covered Him. His Word was convincing, inflexible, and divine, with a personality of an eternal endurance. It never failed. He spoke, and it stood fast. It was an immovable condition with Him, and His righteousness abides.
Jesus was true, inwardly and outwardly. He is "the way, the truth, and the life" (John 14:6), and on this foundation we can build. When we know that our own hearts do not condemn us (1 John 3:21), we can say to the mountain, "Be removed" (Matt. 21:21). But when our own hearts do condemn us, there is no power in prayer, no power in preaching. We are just "sounding brass or a clanging cymbal" (1 Cor. 13:1). May the Holy Spirit show us that there must be a ministry of righteousness.
Christ was righteousness through and through. God wants to settle it in our hearts that we are to be like Him — like Him in character. God wants righteousness in the inward parts, so that we may be pure through and through. The Bible is the plumb line of everything, and unless we are plumbed right up with the Word of God, we will fail in righteousness. Here, we come again to the law. I see that it was truly a schoolmaster that brought us to Christ (Gal. 3:24).
Thought for today: We must be people of the Word, so that people will be able to depend upon our word.
Excerpted from Smith Wigglesworth Devotional by Smith Wigglesworth, © 1999 by Whitaker House. Published by Whitaker House, New Kensington, PA. Used with permission. All rights reserved. www.whitakerhouse.com.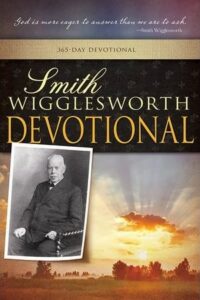 Smith Wigglesworth Devotional: 365 Day Devotional
By Whitaker House
Smith Wigglesworth was a man who took God at his word, and God used his faith as a model for others. Explore these daily truths from Scripture and the writings of the Apostle of Faith, and you'll quench your spiritual thirst, conquer defeating fears, be an effective soul winner, and see impossibilities turn into realities. 558 pages.
More Daily Devotions for April 22
Streams in the Desert by Mrs. Charles E. Cowman
Morning & Evening by Charles Spurgeon