Wigglesworth Devotional for April 24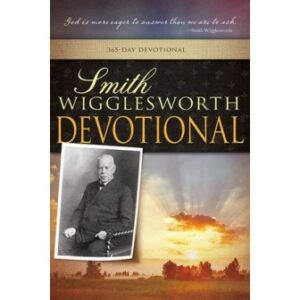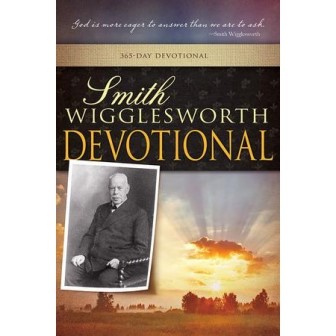 April 24
Follow God's Path
The path of the just is like the shining sun, that shines ever brighter unto the perfect day.
—Proverbs 4:18
Scripture reading: Proverbs 4:5-18
Jacob was on his way to the land of his fathers, but he was very troubled at the thought of meeting his brother Esau. Years before, Jacob and his mother had formed a plan to secure the blessing that Isaac was going to give Esau. How inglorious was the fulfilling of this carnal plan! It resulted in Esau's hating Jacob and saying in his heart, "When my father is dead, then will I slay my brother Jacob." (See Genesis 27:41.) Our own plans frequently lead us into disaster.
Jacob had to flee from the land, but how good the Lord was to the fugitive. He gave him a vision of a ladder and angels ascending and descending it (Gen. 28:12). How gracious is our God! He refused to have His plans of grace frustrated by the carnal workings of Jacob's mind, and that night He revealed Himself to Jacob saying, "I am with you and will keep you wherever you go, and will bring you back to this land; for I will not leave you until I have done what I have spoken to you" (v. 15). It is the goodness of the Lord that leads to repentance. I believe that Jacob really did some repenting that night as he was made aware of his own sinfulness.
Many things may happen in our lives to show us how depraved we are by nature, but when the veil is lifted, we see how merciful and tender God is. His tender compassion is over us all the time.
From the time when Jacob had the revelation of the ladder and the angels, he had twenty-one years of testing and trial. But God had been faithful to His promise all through these years. Jacob could say to his wives, "Your father has deceived me and changed my wages ten times, but God did not allow him to hurt me" (Gen. 31:7). He said to his father-in-law,
Unless the God of my father, the God of Abraham and the Fear of Isaac, had been with me, surely now you would have sent me away empty-handed. God has seen my affliction and the labor of my hands. (Gen. 31:42)
Now that Jacob was returning to the land of his birth, his heart was filled with fear. If he ever needed the Lord, it was then. And he wanted to be alone with God. His wives, his children, his sheep, his cattle, his camels, and his donkeys had gone on, and "Jacob was left alone; and a Man wrestled with him until the breaking of day" (Gen. 32:24). The Lord saw Jacob's need and came down to meet him. It was He who wrestled with the supplanter, breaking him, changing him, transforming him.
Jacob knew that his brother Esau had power to take away all that he had, and to execute vengeance upon him. He knew that no one could deliver him but God. And there alone, lean in soul and impoverished in spirit, he met with God. Oh, how we need to get alone with God, to be broken, to be changed, to be transformed! And when we do meet with Him, He interposes, and all care and strife are brought to an end.
Thought for today: Get alone with God, and receive the revelation of His infinite grace and of His wonderful purposes and plans for your life.
Excerpted from Smith Wigglesworth Devotional by Smith Wigglesworth, © 1999 by Whitaker House. Published by Whitaker House, New Kensington, PA. Used with permission. All rights reserved. www.whitakerhouse.com.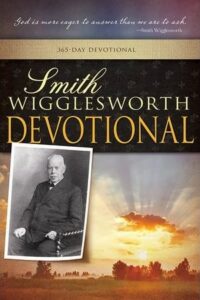 Smith Wigglesworth Devotional: 365 Day Devotional
By Whitaker House
Smith Wigglesworth was a man who took God at his word, and God used his faith as a model for others. Explore these daily truths from Scripture and the writings of the Apostle of Faith, and you'll quench your spiritual thirst, conquer defeating fears, be an effective soul winner, and see impossibilities turn into realities. 558 pages.
More Daily Devotions for April 24
Streams in the Desert by Mrs. Charles E. Cowman
Morning & Evening by Charles Spurgeon