Wigglesworth Devotional for April 15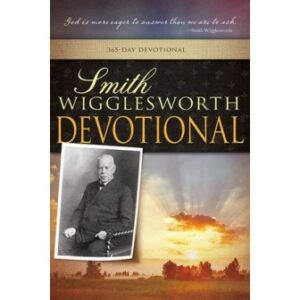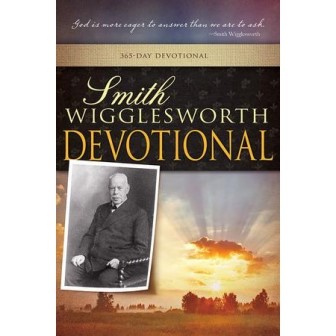 April 15
Filled with the Spirit
Do not be conformed to this world, but be transformed by the renewing of your mind, that you may prove what is that good and acceptable and perfect will of God.
—Romans 12:2
Scripture reading: 2 Corinthians 4
God wants to make us pillars: honorable, strong, and holy. God will move us on. I am enamored with the possibility of this. God wants you to know that you are saved, cleansed, delivered, and marching to victory. He has given you the faith to believe. God has a plan for you! "Set your mind on things above" (Col. 3:2) and get into the heavenly places with Christ.
You cannot repeat the name of Jesus too often. What a privilege it is to kneel and get right into heaven the moment we pray, where the glory descends, the fire burns, faith is active, and the light dispels the darkness.
Jesus is the light and the life of men; no man can have this light and still walk in darkness. (See John 8:12.) "When Christ who is our life appears, then you also will appear with Him in glory" (Col. 3:4). Where His life is, disease cannot remain. Is not He who dwells in us greater than all? Is He greater? Yes, when He has full control. If one thing is permitted outside the will of God, it hinders us in our standing against the powers of Satan. We must allow the Word of God to judge us, lest we stand condemned with the world (1 Cor. 11:32).
"When Christ who is our life appears" (Col. 3:4). Can I have any life apart from Him, any joy or any fellowship apart from Him? Jesus said, "The ruler of this world is coming, and he has nothing in Me" (John 14:30). All that is contrary in us is withered by the indwelling life of the Son of God.
Are we ready? Have we been clothed with the Holy Spirit? Has mortality been swallowed up in life? If He who is our life came, we should go. I know that the Lord laid His hand on me. He filled me with the Holy Spirit.
Heaven has begun within me. I am happy now, and free, since the Comforter has come. The Comforter is the great Revealer of the kingdom of God. He came to give us the more abundant life. God has designed the plan, and nothing else really matters because the Lord loves us. God sets great store in us.
The way into glory is through the flesh being torn away from the world and separated unto God. This freedom of spirit, freedom from the law of sin and death, is cause for rejoicing every day. The perfect law destroys the natural law. Spiritual activity takes in every passing ray, ushering in the days of heaven upon earth, when there is no sickness and when we do not even remember that we have bodies. The life of God changes us and brings us into the heavenly realm, where our reign over principalities and over all evil is limitless, powerful, and supernatural.
If the natural body decays, the Spirit renews. Spiritual power increases until, with one mind and one heart, the glory is brought down over all the earth, right on into divine life. When the whole life is filled, this is Pentecost come again. The life of the Lord will be manifested wherever we are, whether in a bus or on a rain. We will be filled with the life of Jesus unto perfection, rejoicing in hope of the glory of God (Rom. 5:2), always looking for our translation into heaven.
I must have the overflowing life in the Spirit. God is not pleased with anything less. It is a disgrace to be part of an ordinary plan after we are filled with the Holy Spirit. We are to be salt in the earth (Matt. 5:13). We are to be hot, not lukewarm (Rev. 3:16), which means seeing God with eagerness, liberty, movement, and power. Believe! Believe!
Thought for today: The life of the Lord in us draws us as a magnet, with His life eating up all else.
Excerpted from Smith Wigglesworth Devotional by Smith Wigglesworth, © 1999 by Whitaker House. Published by Whitaker House, New Kensington, PA. Used with permission. All rights reserved. www.whitakerhouse.com.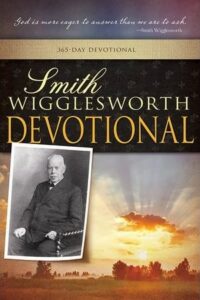 Smith Wigglesworth Devotional: 365 Day Devotional
By Whitaker House
Smith Wigglesworth was a man who took God at his word, and God used his faith as a model for others. Explore these daily truths from Scripture and the writings of the Apostle of Faith, and you'll quench your spiritual thirst, conquer defeating fears, be an effective soul winner, and see impossibilities turn into realities. 558 pages.
More Daily Devotions for April 15
Streams in the Desert by Mrs. Charles E. Cowman
Morning & Evening by Charles Spurgeon